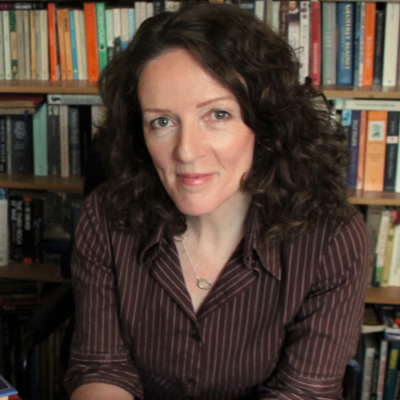 The Act of Writing : What characters DO in fiction with Michèle Forbes
Info
Date: January 19, 2022
Time: 6.30pm - 8.30pm
Duration: 6 Weeks
Level: Emerging |
Cost: €165 (€150 Members)
All Irish Writers Centre remote courses take place on Irish Standard Time (GMT)
Course Summary
Novelist and critic James Wood says 'The novel begins in the theatre and novelistic characterisation begins when the soliloquy goes inward.' Is this a useful tool with which to create fictional character and to find how the interiority of character can be expressed? How do we get our characters to move and think on the page? And who is your character talking to? Michèle's experience as an actor informs how she creates character in fiction.
---
 Course Outline:
Over this six week course Michèle will examine what level of scrutiny is needed to best express the innermost thoughts of our characters, and how we can infer the motivation of our characters through their actions. Each session will start with a talk led by Michèle on a different topic relating to the act of character creation (point of view, dialogue, physical description and detail, interior monologue, situation, backstory) followed by short interactive writing exercises for participants. Before the commencement of the course participants will be asked to supply 2000 words of their work-in-progress (from a short story or a novel) which all participants will read. Each week the session will finish with the work of two participants being discussed and given constructive criticism within the class setting.
---
Course Outcomes: 
Participants will develop the skills to write convincing characters from the inside, and to hone techniques to help them understand what their characters are doing within any given scene. They will also benefit from professional and peer feedback on their writing in a constructive and relaxed environment.
---
Michèle Forbes is an award-winning novelist, short story writer and playwright, with an extensive background in theatre. Her work includes the novels Ghost Moth, Edith & Oliver, the play POSTSCRIPT (with Noelle Brown), which was produced at the Abbey Theatre. Her short stories have won both the Michael McLaverty and the Bryan MacMahon Awards and have been broadcast on BBC and RTE Radio. She has been recipient of Literature Bursaries from the Arts Council of Ireland.
---
"I absolutely loved [Michèle's] class. I loved the readings, her notes, examples, and the way she has of explaining the craft. All of it brought coherence to what it means to inhabit the mind of a character. [She brought] perspective as an actor to the class as well. I do think this made all the difference because she spoke from a visceral experience. Truly, this was one of the best classes I've ever been in." Elle Napolitano







"The course was pitched really well for me as someone who has published work but wanted to improve and develop the craft. As I go forward with my current writing projects I know I will be referring back to the notes often. I honestly couldn't be happier with the course." Shirley McMillan


"[Michèle's course] was such a great mix of energising and relaxing (energising in terms of creativity but relaxing in terms of the class experience and what an open, friendly space she created.) She went above and beyond in curating the course." Kit Connolly
"Michèle really impressed me with the commitment and hard work she put into each session and her follow up's during each intervening week's session was delivered in just the right manner to keep me motivated. I have done a number of IWC courses over recent years and hers was the best. It has given me new tools to analyse my work." Vincent Kenny
"Very helpful feedback on my draft. It is hard for me to say how momentous it feels for me – I think it's believing in the possibility of being able to figure it out again - from her insightful classes and her direct feedback that has encouraged me so much." Hilary Casey