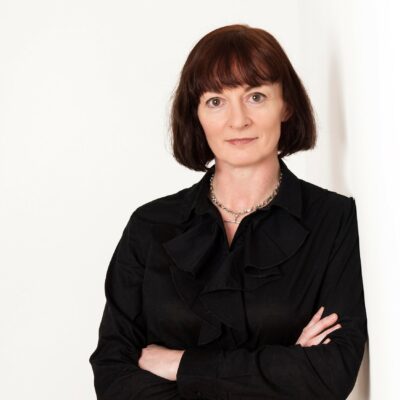 The Art of the Short Story with Cathy Sweeney
Info
Date: January 16, 2024
Time: 6.30 pm - 8.30 pm
Duration: 6 weeks
Level: Emerging |
Cost: €165 (€150 Members)
Location: Irish Writers Centre
This course will take place on Tuesdays (six sessions in total).
Course Summary
Each two hour session will comprise of two elements: close reading of short stories and feedback on individual work.
---
Course Outline
Week One: Form and genre: James Joyce, Lydia Davis.
Week Two: Reality: Tobias Wolff, Wendy Erskine.
Week Three: Fantasy: Jorge Luis Borges, Ludmilla Petrushevskaya.
Week Four: Voice and character: Miranda July, Donald Barthelme.
Week Five: Plot and dialogue: Franz Kafka, Maggie Armstrong.
Week Six: Structure and time: Grace Paley, Italo Calvino.
---
Course Outcomes
At the end of this course, people will return to their writing with inspiration and a deeper understanding of the art of the short story.
---
Cathy Sweeney's critically acclaimed collection of short stories, Modern Times, was published by The Stinging Fly Press and Weidenfeld & Nicolson in 2020. Cathy was awarded a Literature Bursary from The Arts Council of Ireland in 2020 and 2023 and she was Writer-in-Residence at University College Cork in 2022. She is the recipient of a Hawthornden Foundation Fellowship. Her debut novel Breakdown is forthcoming with Weidenfeld & Nicolson in January 2024.
---
Terrific, eerie short stories that linger in your mind long after you have closed the book.
Jenny Offill
Cathy Sweeney's stories have already attracted a band of fanatical devotees, and this first collection is as marvellous as we could have hoped for. A unique imagination, a brilliant debut.
Kevin Barry
Cathy Sweeney's work is jaw-droppingly good: inventive, funny, lush. One of the best short story writers working today.
Sinéad Gleeson