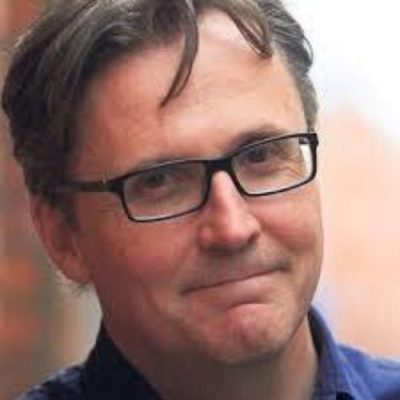 The Fundamentals of Fiction with William Ryan
Info
Date: September 12, 2023
Time: 6.00pm - 8.30pm
Duration: 4 Weeks
Level: Beginner | Emerging |
Cost: €150 (€135 Members)
Location: Online
Please note: Due to the interactive nature of this course, Zoom sessions will be recorded and participants' email addresses shared to facilitate feedback on your work.
This course will take place on Tuesdays (four sessions in total).
Course Summary:
This course provides the nuts and bolts of prose fiction, along with individual feedback on offer. There will be takeaway exercises to apply to your own writing outside of the group and also weekly writing deadlines in place (i.e. if your work is to be looked at by the course tutor and included in discussion at the beginning of the next session).
---
Course Outline:
Session1: Techniques of Prose Fiction, including the use of point of view for narration, tense, elements of style, characters and conflict, handling descriptions and maintaining momentum, followed by a workshop based around submitted work.
Session 2: Writing Place, including how to construct the setting in which your story will take place, the importance of research and observation and how to use it, how to create an atmosphere that works for your story and the importance of identifying the dramatic world that will contain your story, followed by a workshop based around submitted work.
Session 3: Writing Scenes, including identifying the purpose of a scene, how to begin scenes, how to end them, the benefits of subtexts and how to introduce them, the need for conflict and the importance of identifying which characters are in control of the interaction, followed by a workshop based around submitted work.
Session 4: Dialogue, including the function of dialogue, how to carry dialogue, creating character dialogue styles and the importance of conflict, motivation and control in dialogue, followed by a workshop based around submitted work.
Course materials: slides and recording from each session to be distributed.
---
Course Outcomes:
Outside of the online sessions students will be set 800 word exercises (or can submit existing work) which will be used in the workshop part of the sessions, if submitted. However, it's up to students if/when they carry them out or if they choose to submit them at all.
---
William Ryan is the author of six novels which have been shortlisted for numerous prizes including the Irish Crime Novel of the Year, The Crime Writers Association's Steel, New Blood and Historical Daggers,  the Theakston's Crime Novel of the Year and the Kerry Group Irish Fiction Award. His latest novel is The Winter Guest, set in the War of Independence.
---