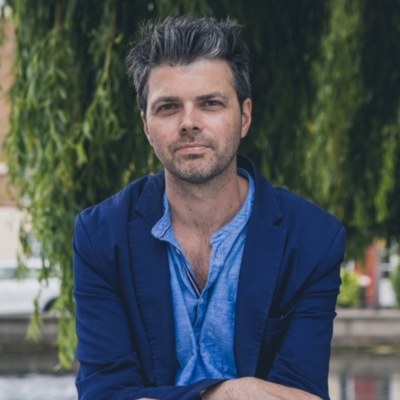 The Mythic Imagination: Creative Writing Workshop with Adam Wyeth
Info
Date: October 4, 2023
Time: 6.30 pm - 8.30 pm
Duration: 6 weeks
Level: Beginner | Emerging |
Cost: €165/€150
Location: Irish Writers Centre
This course will take place on Wednesdays (six sessions in total).
Course Summary
'Mythology is not a lie, it is poetry, it is metaphorical' Joseph Campbell
In this exciting and accessible series of creative writing workshops, Adam Wyeth (author of The Hidden World of Poetry: Unravelling Celtic mythology in Contemporary Irish Poetry) will take you on a journey through the great panoply of Celtic myth, revealing how these ancient narratives and traditions are deeply intertwined into the fabric of our daily lives.
---
Course Outline
Adam has developed a series of unique creative writing exercises, showing the many ways in which, we can interlace our writing with Celtic references. Once you've unlocked the mythic imagination, you'll be shown how you can add your own 21st century twist to the rich bedrock of Celtic heritage – finding new ways from the old ways to enhance your work with hidden layers and depth.
You'll explore many of Ireland's major traditional forms from Early literature, Immrama, Dindsenchas to aisling, and look at themes of metamorphosis, animal symbolism, tree folklore, archetype and lots more. Through readings and discussion, you'll discover that the mythic imagination is not a tacked-on idea or an exercise in nostalgia pining for a bygone age, but that it speaks to our inner lives and is at the heart of all great literature and art. As well as poetry, the course is tailored towards prose writing too, we'll explore how you can apply these mythic ideas and archetypes to develop characters and enhance plot, adding hidden layers to your work. We'll see how leading Irish writers have used and transformed these forms and then find exciting ways to apply these ideas to your own work with inspirational exercises, writing prompts and games. Adam will then offer personal feedback on each piece written.
---
Course Outcomes
Expect to come out of the workshop with some great new work and a deepened appreciation and awareness of Irish myth, modern literature, and writing craft. These workshops are designed for writers of all levels of experience and no knowledge of mythology is required. All you need is paper, pen – and your imagination!
---
Adam Wyeth is a poet, playwright and essayist with five books published with Salmon Poetry. His debut collection Silent Music (2011) was Highly Commended by the Forward Poetry Prize. In 2013 Salmon Poetry published his book of essays, The Hidden World of Poetry: Unravelling Celtic Mythology in Contemporary Irish Poetry, Foreword by Paula Meehan. This book is used as a teaching tool around the world and has been officially added to DeSales University (Pennsylvania) MFA program in Creative Writing and DePaul University classes in Chicago – Books for Celtic Mythology and Books for Contemporary Celtic Literature. His second collection The Art of Dying (2016) was an Irish Times Book of the Year. His play This Is What Happened was published by Salmon in 2019. In 2019 he received The Kavanagh Fellowship Award. In 2020 Adam was selected for an Abbey Theatre Development Programme to work on an audio production of about:blank his third collection, which premiered at Dublin Theatre Festival 2021, starring Olwen Fouere and Owen Roe.
---