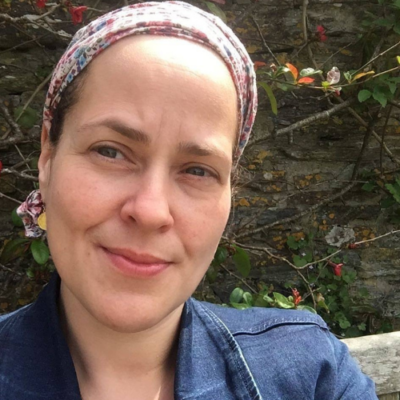 The Practice of the Personal Essay with Rosie Schaap
Info
Date: March 29, 2022
Time: 3.00pm - 5.00pm
Duration: 8 Weeks
Level: Beginner | Emerging |
Cost: €240 (€220 Members)
All Irish Writers Centre remote courses take place on Irish Standard Time (GMT)
Course Summary
"The essayist," Phillip Lopate writes, "attempts to surround a something—a subject, a mood, a problematic irritation—by coming at it from all angles, wheeling and diving like a hawk, each seemingly digressive spiral actually taking us closer to the heart of the matter."
The personal essay is an inherently supple, even experimental form; informed and animated by the writer's unique life experience and voice, it presents an unusual opportunity to luxuriate in thought, to engage deeply with a something that troubles you, excites you, or otherwise keeps you awake at night.
---
 Course Outline
In this eight-week course, you will closely read essays by Jo Ann Beard, Emily Bernard, Angela Bourke and others as we survey the personal essay in many forms, including the braided essay, the collage essay, and the lyric essay. Workshop discussions of participants' writing will be at the core of our two-hour sessions. We will consider the decisions essayists must make (what to reveal, and what to withhold? what to compress, and what to expand?) and our dual obligation to telling the truth and writing engaging prose.
---
Course Outcomes
Participants will write and revise one substantial personal essay (up to 3000 words), and will compose several shorter works generated by regular writing prompts. You will hone essential narrative skills (such as scene-building and character development), and also deepen your acquaintance with the history and discourse of the personal essay.
---
Rosie Schaap is the author of Drinking with Men: A Memoir. From 2011 to 2017 she was a columnist for The New York Times Magazine. Her essays appear in numerous anthologies, including the revised edition of Goodbye to All That: Writers on Loving and Leaving New York. A native New Yorker, she lives on the Antrim Coast and holds an MA in creative writing from Queen's University Belfast. Her next book, The Slow Road North, will be out in 2023.
---
"Rosie is an excellent writing teacher. In her classes she struck the perfect balance between teaching the craft of the personal essay and critiquing our endeavours. I thought her feedback was brilliantly insightful and very generous."


Catherine Deegan
"Rosie offers support for the writer, but it is never uncritical. She has an eagle eye for detail, as well as an intuitive feel for style, tone and quality."

Barre Fitzpatrick
"These classes gave me a much deeper sense of the possibilities and parameters of non-fiction. Rosie created a space where I felt inspired about my own work and the work of my classmates. She offered brilliant insights into our work, and managed to give seriously useful critiques without ever dampening our enthusiasm or confidence. I came out feeling ready to write non-fiction, and much better schooled in what that meant. I'm so glad I took this course."
Elske Rahill
"Schaap brings a poet's touch to her memoir, which brims with insight and wisdom."

Jimmy Breslin