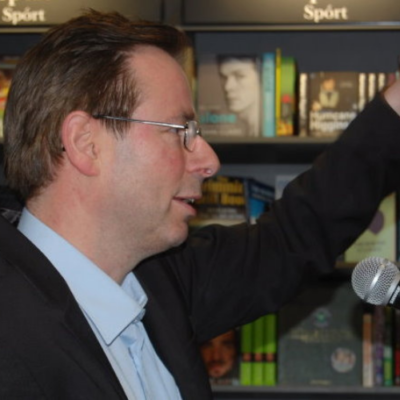 The Writer's Workbench with Aiden O'Reilly
Info
Date: January 11, 2023
Time: 6.30 pm to 8.30 pm
Duration: 6 weeks
Level: Emerging |
Cost: €165 (€150 Members)
Online/In-Person? In-Person
Course Summary
The focus is on writing as a craft with a toolbox of techniques at your disposal. Participants will try a few to see what works best for their purposes. Two pillars of the course are: Reading as a Writer, and Editing.
---
Course Outline
Week 1: Inspiration, glimmers
Week 2: Embodied and dynamic description, Reading Like a Writer
Week 3: Different styles
Week 4: Plot and structure
Week 5: Editing techniques, punctuation pitfalls
Week 6: Discussing edits, developing voice
Participants will do short exercises in class and they can revise and email them to the writing facilitator.
---
Course Outcomes
 Participants will dip into the writers' toolbox and stretch their writing muscles in new directions.
---
Aiden O'Reilly's debut short story collection Greetings Hero was published in 2014. He studied mathematics, and has worked as a translator, a building-site worker, an IT teacher, and a property magazine editor. He won the biannual McLaverty award, and his fiction and essays have appeared in The Dublin Review, The Irish Times, The Stinging Fly, Litro Magazine, The Missouri Review, the Winter Papers, the DRB, and many other places.
---
"O'Reilly's very fine debut offers the reader a series of candid dispatches from a changing Europe. It is a volume defined by a sense of unease."





The Irish Examiner
"…a sprawling and ambitious book that succeeds in giving a voice to the marginalised. The author lays bare these characters as they wander their lonely worlds, braving the elements."
The Irish Times
" … lost male souls in search of an ill-defined identity that might give meaning to their lives."
The Irish Independent
"O'Reilly's voice is strong, his vision is remarkably clear, and the stories are dotted with beautiful turns of phrase."
Totally Dublin