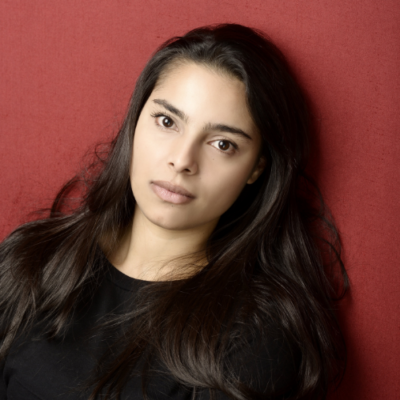 Voices in the Head: A Reflection on Hybrid Writing with Margarita García Robayo
Info
Date: November 17, 2021
Time: 6pm - 7.30pm
Duration: 1.5 hrs
Level: Emerging |
Cost: €15/12
All remote Irish Writers Centre courses take place on Irish Standard Time (GMT+1)
The Irish Writers Centre in association with the Colombian Embassy in Ireland
Please note that this event will be recorded
In honour of our 30th anniversary, the Irish Writers Centre is pleased to announce its first collaboration with the Embassy of Colombia in Ireland. Together, we are offering a masterclass with internationally acclaimed Colombian writer, Margarita García Robayo.
As part of its wider Plan to Promote Colombia Abroad, the Embassy's collaboration with the Words Ireland Mentoring Programme, is now entering its second year. The Embassy is supporting a mentoring opportunity with Colombian author Margarita García Robayo. See more information on the Colombian Embassy website.
---
Masterclass Summary
With her signature style that blends cynicism and beauty with an undercurrent of dark humour, the author will discuss seven aspects of hybrid writing exploring formal techniques and searching for a sense of register to find the narrative matter in the experience of those who write.
With an introduction to Margarita's work by Carolina Orloff, her editor and publisher at Charco Press, the event will conclude with a Q & A chaired by Carolina.
---
Margarita García Robayo (Cartagena, Colombia, 1980) is the author of the novels Hasta que pase un huracán (2012; Waiting for a Hurricane, 2018), Lo que no aprendí (2014) and Tiempo muerto (2017; Holiday Heart, 2020), the story collections Cosas Peores (Worse Things) recipient of the Casa de las Américas Award in 2014; and the personal essays collection Primera persona (2017). In 2018, her collection Fish Soup was published in English, which was followed by the winner of the PEN Translates Award, Holiday Heart. Her books have been widely published in Latin America and Spain, and have been translated into English, French, Italian, Portuguese, Chinese, Hebrew, Turkish and Icelandic languages
Originally from Buenos Aires and now based in Edinburgh, Carolina Orloff is an experienced translator and researcher in Latin American literature. In 2016, after obtaining her PhD from the University of Edinburgh and working in the academic sector, Carolina co-founded Charco Press where she acts as Editorial Director. She is also the co-translator of Ariana Harwicz's Die, My Love, which was longlisted for the Booker International Prize 2018.
In its short life, Charco Press has received several awards and nominations, including Creative Edinburgh Start-Up of the Year (2018), the British Book Award – Scottish Regional Prize (2019 & 2020), as well as the shortlisting of Gabriela Cabezón Cámara's The Adventures of China Iron to the 2020 Booker International Prize. Carolina herself was named 'Emerging Publisher of the Year (2018)' by the Saltire Society.


---