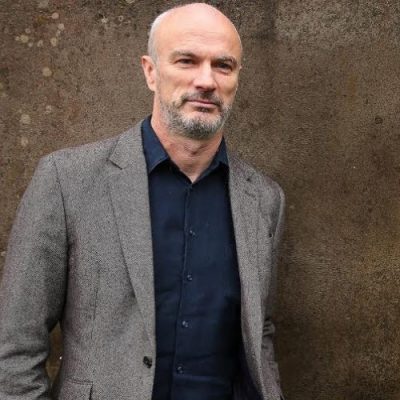 Wild Writing with Anthony J Quinn
Info
Date: September 7, 2021
Time: 6.30pm - 8.30pm
Duration: 6 weeks
Level: Beginner | Emerging |
Cost: €165 (€150 Members)
All Irish Writers Centre remote courses take place on Irish Standard Time (GMT)
Course Summary:
A series of workshops on writing about the natural world, landscape and place that will offer writers the opportunity to craft their skills in evoking settings, imagined, remembered or lost. Long before we had maps, we had stories through which we knew our place in the world and could project our fears, loves and memories. Taking inspiration from examples of nature writing the participants will work on exercises that will demonstrate how landscape can elevate works of poetry, fiction and memoir.
---
Course Outline:
Participants will produce written material in each workshop, focusing initially on producing word maps of landscapes they know well and discovering how to convey their settings convincingly. They will be encouraged to collect a portfolio of these word maps, conveying their favourite landscapes and describing the associations between past and present, people and places. Creative writing exercises will be provided to help stimulate the participants' imaginations and improve their use of the senses, weather, seasons, character, foreshadowing and authenticating detail.
---
Course Outcomes:
Participants will discover how to set their story in a convincing landscape, getting the chance to grow their skills at describing the world their characters inhabit, so that readers can clearly visualise the scenes as they unfold, experiencing the action as it takes place, and hear, touch, smell, feel and see the world and its objects. They will learn to use setting as a source of character, embodying the feelings and moods of their main characters. Participants will also learn how to use their powers of description to create suspense and drive their story forwards. Without a strong sense of place, readers will feel lost. Stories with a strong sense of place take readers out of their own worlds into a different reality, and this is the greatest gift that a writer can give. The chance to escape!
---
Anthony J Quinn is the author of nine crime fiction and historical novels. His debut, Disappeared, was picked by The Sunday Times as one of its Best Books of the Year, and was the Daily Mail Crime Novel of the Year. His books have been shortlisted for awards in the US and the UK. He has a PhD in Creative Writing and teaches creative writing at Queens University Belfast at Masters and Undergraduate level.
---
A highly original take on a much-traversed topic. He writes with melancholic elegance, and persuades us that the Troubles are never over.
The Times Books of the Year
Widely anticipated ... A tough yet lyrical novel, evoking that desperate period of Irish history.
The Sunday Times
Atmospheric, elegant ... It is a police procedural of the highest quality and has remained in my mind since I encountered it five months ago ... a crime novel to be savoured.
The Daily Mail Books of the Year
Finely honed though the plotting is, Quinn's greatest skill is the evocation of the landscape of his country matched with an astringent examination of betrayal and schism, inextricably linked with the Ireland of the Troubles.
Financial Times
Anyone who is fed up with journalistic generalisations about the Irish border and what it represents should read the Inspector Celsius Daly series ... Its ambiguous answers to many of the moral questions it raises seem appropriate in a book dealing with the consequences of living on an island divided in two.
Sunday Telegraph
Stained with the darkest of noir, Undertow is a powerful tale of a generation manipulated, betrayed and ultimately abandoned by the powers-that-be.
Irish Times
The beautifully written Disappeared is much more than a routine whodunnit as it unflinchingly lays bare Northern Ireland's society as it tries to come to terms with its violent past. Outstanding.
The Irish Independent
The Troubles of Northern Ireland are not over. This message is so disturbingly, convincingly and elegantly conveyed in Anthony Quinn's first novel ... Beautifully haunting.
The Times
The pace is elegiac, with the nuances of who is to be trusted and who not emerging like ghostly trees from the fog around Lough Neagh. But the languor does not blunt its intensity — this is a novel to be read slowly and to be savoured sip by sip, as its spider's web slowly but surely snares you in its grip.
The Daily Mail