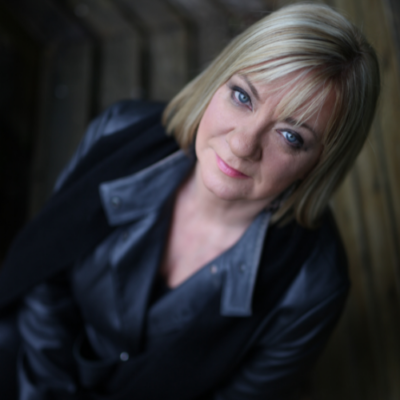 Write That Novel with Louise Phillips
Info
Date: April 27, 2022
Time: 6.30pm - 8.30pm
Duration: 6 Weeks
Level: Beginner | Emerging |
Cost: €165/€150
Course Summary
'Write that Novel' will look at the various aspects of novel writing including character development, point of view, dialogue, and plotting. It is suitable for writers who are just starting out, in the middle of writing their novel, or have completed their first draft. Throughout the workshop participants will receive editorial critique to help sharpen their creative voice, alongside tips on how to establish a successful writing routine. Participants will take away the tools required to write a novel from first draft stage to completion.
Please note that class will not take place on Wed 11 May.
---
Course Outline
The course will focus on several aspects of fiction writing:
• Establishing a good writing routine
• Beginnings
• Developing your cast of Characters
• Point of View
• Dialogue
• Novel/Chapter Structure
• Plotting and Roadmaps
In order to maximise the benefits of the workshops, participants will be invited to submit work (500 words) every two weeks.
---
Course Outcomes
After completion of the course participants will have a greater understanding of novel writing, including structure, character development, point of view, effective dialogue, and plotting, alongside the importance of a good writing routine to either complete a first draft or enhance it.
---
Louise Phillips won Best Irish Crime Novel of the Year in the Irish Book Awards with The Doll's House. Each of her bestselling novels, Red Ribbons, Last Kiss, The Game Changer and The Hiding Game were shortlisted for this award, along with being longlisted for the CWA Dagger in the Library Award. Her first two novels are published in the U.S., and her fifth novel The Hiding Game is currently in development with a major U.S. film company. They All Lied published March 2022 is her sixth novel.
---
I have taken several courses and although I must say all of them have been enjoyable and inspiring, Louise Phillips's course has been the best. She is a great help not only from the point of view of writing that novel, but also about the specific texts she asks her students to do, which she checks with a magnifier glass. Her corrections are always worthy because she is devoted, critical and encouraging.
Bruce Swansey
I would strongly recommend writing courses by Louise Phillips. I took one of her courses last autumn and found it both inspirational and informative. It gave me a vivid insight into the world of writing. Everything was covered, from writing styles to techniques. It made me really want to get going and write that novel.
Jennifer Farrell
Louise Phillips writing course was brilliant. It covered so much: Narrator's Voice and Point of View; Rhythm and Shape of Dialogue; Getting to Grips with Character; Pacing; Plotting; Story Arc, and so much more. A roller coaster ride and I enjoyed every minute of it!
Anita Morris
One of the best crime writers in Ireland.
Irish Independent