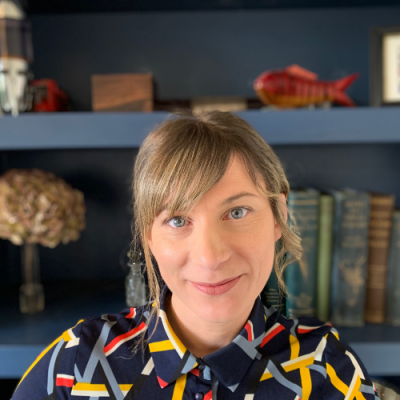 Writing for Podcasts and Radio with Zoë Comyns
Info
Date: April 25, 2022
Time: 6.30pm - 8.30pm
Duration: 3 Weeks
Level: Professional Development |
Cost: €90/€82
Course Summary
Learn to write for the ear. Participants will learn about effective audio narratives – documentary/short features and fiction, from generating an idea to ways to record your work.
How are audio stories  different from those on the page. 

Tips on story, scene and sentence levels.

Performing your own audio writing and other topics.

Adapting work to audio forms.
Podcasts & radio techniques, proposals and treatments, audio cues/SFX, integrating sound and audio will be explored in these workshops. Participants will listen to examples of great short pieces that prompt ideas and outline techniques. Participants will complete short exercises that will help them better understand how to approach their own work.
Please note that class will not take place on Monday 2 May and the course will finish on Monday 16 May.
---
Course Outline
Week One – How to listen to audio and understand what makers are doing? Fine tuning your ear.  Introduction to structure and layering of images. 
Week Two – Features & Factual –  writing for the ear, storytelling, timing, styles, tone, signposts.
Week Three – Fiction –  Point of view, narration, character, dialogue, setting, contrast.
---
Course Outcomes
An insight into how writing for the ear differs from the page. An understanding of style, format, techniques. Confidence to start your own projects.

---
Zoë Comyns is a multi award-winning independent radio producer and works across drama, essay, fiction and factual features. She presents and produces Keywords, the short writing programmes for RTÉ Radio.  Her programmes have broadcast on RTÉ (Radio 1, Lyric Fm & Extra), Newstalk and BBC Radio 4 and BBC World Service. She is the inaugural podcaster-in-residence at the Royal Irish Academy. She won the 2019 John McGahern Award for Literature for emerging writers. She is a trainer for Learning Waves and has lectured in radio at DCU.
---