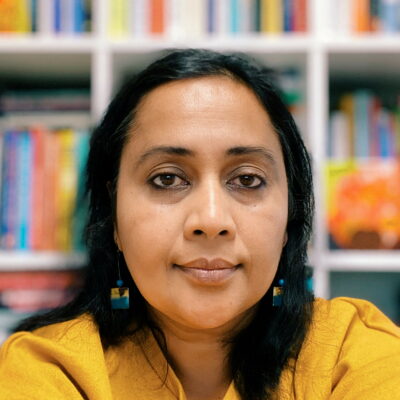 Writing for Social Change with Pragya Agarwal
Info
Date: September 5, 2023
Time: 6.00 pm - 8.00 pm
Duration: 6 weeks
Level: Beginner | Emerging |
Cost: €165 (€150 Members)
Location: Online
This course will take place on Tuesdays (six sessions in total). 
Please note this course will not take place on September 26 and will end on October 17.
Course Summary
This 6-week course will be primarily for non-fiction writers, but also suitable for fiction writers who want to use social and political issues as a stepping-stone for storytelling. Writers will gain a better understanding of how to write about socio-political issues with nuance and sensitivity without it becoming necessarily polemic, how to do research for it, how to incorporate research into storytelling, and the different ways such narratives can be approached and structured.
---
Course Outline
In each session, you will use writing that has successfully done this, and you will critically analyse 2-3 excerpts. Each session will also lead to prompts that the writers can use for their own pieces. It will not be obligatory to share but there will be opportunities for the writers to circulate their writing and get feedback from others in the group and the tutor.
This course will appeal to a wide range of socially conscious writers of different backgrounds from around the world.
---
Course Outcomes
A range of social issues from local to global including gender politics, racial injustice, disability, and climate crisis will be explored through reading lists from a diverse group of writers. Both long form writing for books and short form journalistic writing will be examined. The course will help writers understand how to use impactful storytelling to affect real-world social change from local to global that they can begin to apply in their own writing. Writers can begin to reflect on their motivations for writing about social issues and what they can achieve through writing. And, there can be an understanding of challenges and opportunities associated with writing about social and political issues.
---
Pragya Agarwal is a professor of social inequities, behavioural and data scientist, founder of a research think-tank investigating gender inequities, and author of four widely acclaimed non-fiction books for adults on racism, gender bias and reproductive justice and a picture book for raising non-racist children. Her writing has also appeared in places such as The Guardian, The Independent, New Scientist, Scientific American, Literary Hub, Willowherb Review, and Aeon. Pragya was selected as a 'creative thinker' for innovative and interdisciplinary research by Nesta and awarded the Transmission Prize in 2022 for 'making complex scientific ideas accessible.'
---