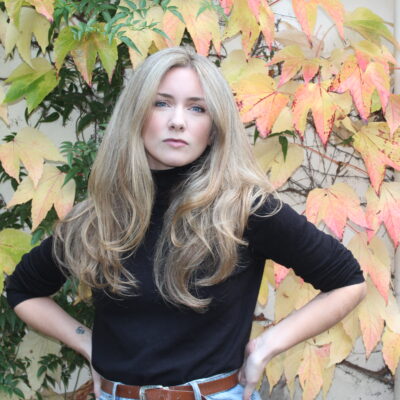 Writing From The Body with Sue Rainsford
Info
Date: June 29, 2022
Time: 12.30 pm – 2.30 pm
Duration: 4 weeks
Level: Emerging |
Cost: €120 (€108 Members)
This workshop will take place in-person at the Irish Writers Centre building.
Course Summary
In this course, you will explore the body as both a contested site and a potent source of knowledge. Through a diverse range of readings and exercises, you'll analyse novels and stories that are directly shaped by embodied experience, and experiment with different approaches to writing these experiences that so often evade descriptive language.
---
Course Outline
Participants will be given a section of prose—either a story or an excerpt from a novel—to read in advance of meeting. Each week, through discussion and specifically designed exercises, you'll consider where and how the body makes itself known: through symbolism, metaphor, syntax and rhythm.
 Authors include Carmen Maria Machado, Garth Greenwell and Bhanu Kapil. 
---
Course Outcomes
Participants will be encouraged to develop their own nuanced piece of embodied writing.
---
Sue Rainsford is an Irish novelist and arts writer living in Dublin, and the author of two novels; Follow Me To Ground and Redder Days. Sue's work has been nominated for the New York Radio Festival Awards, the Republic of Consciousness Award and The Desmond Elliott Prize, and she is a recipient of the VAI/DCC Art Writing Award, the Arts Council Literature Bursary Award, the Kate O'Brien Award and a MacDowell Fellowship. Sue is currently Writer in Residence at UCD's School of English, Drama & Film. 
---