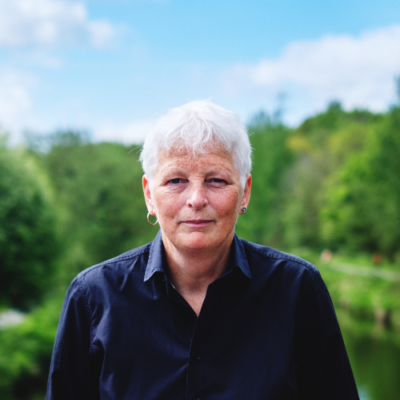 Writing LGBTQ Characters with Hilary McCollum
Info
Date: May 17, 2023
Time: 6.30 pm - 8.30 pm
Duration: 3 Weeks
Level: Beginner | Emerging |
Cost: €90/€82
Course Summary
This three-week online course offers both new and experienced writers the chance to develop their skills in writing memorable LGBTQ characters. Participants will learn how to research LGBTQ lives and how to avoid cliches and stereotypes. There will be the opportunity to explore what is different about writing LGBTQ characters compared to other characters as well as what is the same. There will be an emphasis on writing exercises to develop their ideas.
---
Course Outline
Week One: to begin with, we will explore what makes great LGBTQ characters, drawing on examples from across genres. We will consider particular issues with writing LGBTQ characters, such as how they (and others) feel about their identity and any legal/social restrictions they may face.
Week Two: we will look at tropes related to LGBTQ characters and how to avoid recreating tired stereotypes. We will explore how to research LGBTQ lives, for stories set in the past or present, in Ireland and beyond, within different genres.
Week Three: we will focus on making memorable LGBTQ characters. How do you create complex characters that are more than just a badge of identity? How do you make your characters come to life?
---
Course Outcomes
Participants will come away with an understanding of how to research LGBTQ lives and cultures and how to avoid cliches and stereotypes. They will complete a variety of short writing exercises within the class aimed at helping you create memorable LGBTQ characters.
---
Hilary McCollum is a writer of fiction, non-fiction and drama. Her novel, Golddigger, won the 2016 Golden Crown Literary Society Prize for historical fiction. Her play, Life and Love: Lesbian Style was shortlisted for best new writing at the International Dublin Gay Theatre Festival in 2014. She has completed a PhD in creative writing at Queen's University Belfast, which focused on creating the lesbian past through fiction.
---
Sleep Tight:

'Tightly plotted, perfectly paced, and beautifully written, the story builds to a tense and terrifying conclusion.'





Amanda Jennings
Don't You Cry:

'Tense and menacing with utterly compelling characters. Domestic noir at its darkest.'

Louise Jensen
The Woman Next Door:

'The Girl on the Train meets Notes on a Scandal. I read it one sitting, totally gripped.'
Erin Kelly
In a Cottage in a Wood:

'A beguiling thriller, beautifully written and suffused with a delicately rising sense of menace which builds to a nerve-shredding climax.'
Eva Dolan