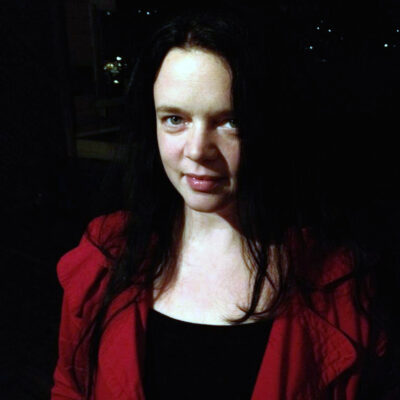 Writing Outside the Box: Writing Edgy Fiction with Tracey Waddleton
Info
Date: November 1, 2023
Time: 6.30 pm – 8.30 pm
Duration: 5 Weeks
Level: Beginner | Emerging |
Cost: €150/ €135 (Members)
Location: Online
This course will take place on Wednesdays (five sessions in total). 
Course Summary
Looking to shake up your process? Interested in breaking the rules a little? Designed to inspire unique approaches to creative writing, this writing course will help squash your inner editor and provoke your inner rebel, giving you the confidence you need to write more openly and honestly.
---
Course Outline
Over the course of five weeks, participants will delve into the work of unconventional writers like Italo Calvino, Kelly Link, John Elizabeth Stintzi, and George Saunders. You'll learn tips and techniques for producing work quickly and fearlessly. You'll dabble in ekphrasis, magic realism, and second-person perspective, and you'll hone your ability to give and receive constructive feedback in a creative working environment.
This is a fun, provocative, and productive workshop that's generated award-winning fiction and long-term friendships. It is suitable for writers of any experience level, working in any medium or genre—from the shy beginner to the established professional. And while filled with lesson-based exercises and guided assignments, this workshop is happily (and willfully) anti-academic. Participants are not taught writing theory but are encouraged to develop their skills through the acts of reading and writing alone. Here, you learn by doing.
There is no submission required prior to the first session. Participants will be expected to share fiction with the group as the workshop progresses.
---
Course Outcomes
This is the perfect way to kickstart a project, rejuvenate your existing process, or to simply step outside of your comfort zone by experimenting with new approaches to creativity.
Come play with the weird kids of the writing world. (One of us. One of us.)
---
Born in Trepassey, Newfoundland, writer Tracey Waddleton splits her time between her native island and the island of Montréal, Québec. Her first book, Send More Tourists… the Last Ones Were Delicious, was published by Breakwater Books in July of 2019 and won the 2020 ReLit Award for Short Fiction. She is the inaugural recipient of the Quebec Writers' Federation Max Margles Writing Residency and is spending the month of August 2022 living and writing in Dublin, IE.
www.traceywaddleton.com
Instagram: @bartlebomb
Twitter: @traceywaddleton
---