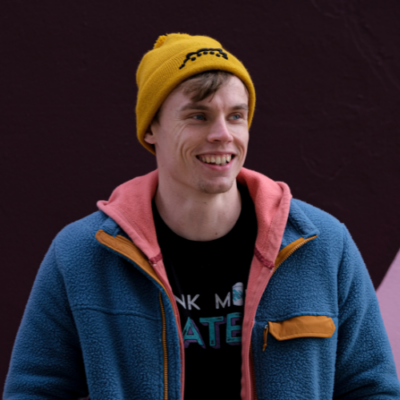 Writing Emotions with Daragh Fleming
Info
Date: June 24, 2023
Time: 10.30am - 12.30pm
Duration: 2 Hours
Level: Professional Development |
Cost: €32 (€29 Members)
Course Summary:
In this 2-hour workshop you will delve into writing reflectively about emotions. The workshop will focus on describing subjective emotions, using writing to understand the self, how to use journaling to enhance your writing, and why showing is essential for writing complex emotions.
---
Course Outline:
Introduction​
Building from the ground up
What to write about?
Non-fiction
Fiction
Poetry
Mental Health Routines
Participants will be encouraged to participate verbally in a portion of the workshop.
---
Course Outcomes:
A knowledge of how to write emotions
How to use different genres to portray emotions
An understanding of why knowledge of the self can enhance writing
A brief outline on how to build a mental health routine
---
Daragh Fleming is an author and poet from Cork, Ireland. His debut in nonfiction, a collection of essays on mental health called Lonely Boy, is published by BookHub Publishing. He runs the award-winning mental heath blog, Thoughts Too Big, as well as working for Head of Content at A Lust For Life. He has work appearing in several literary magazines including The Ogham Stone, Beir Bua, Trasna, The Madrigal, Époque Magazine, Sunday Morning At The River, Wexford Bohemian and more. Fleming won the Cork Arts 'From The Well' Short Story Competition in 2021 and was longlisted for the Cúirt New Writing Prize in 2023.
---