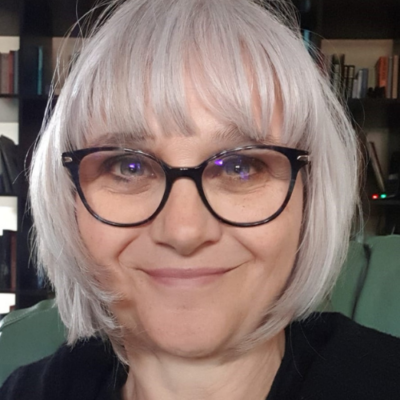 Writing that Short Story with Pauline Clooney
Info
Date: March 1, 2022
Time: 6.30 pm - 8.30 pm
Duration: 8 weeks
Level: Beginner | Emerging |
Cost: €240 (€220 Members)
Course Summary
This course takes you through the craft of writing the short story. It introduces you to the masters of the form, both classical and contemporary, and affords you the opportunity to write a story each week or work on one or two stories intensely over the eight weeks.
---
Course Outline
Each course consists of 8 weekly 2-hour sessions structured as follows:
Introductory chat followed by a prompted 10-minute written exercise.
An instructive session, based on a PowerPoint/handout on the art of writing where a different element of craft is explored each week.
A short discussion referencing the weekly reading assignment.
Workshopping weekly written assignments from at least two students.
Concluding chat about the writing plans for the week ahead.
The elements of craft covered each week are as follows:
 Week 1: Introduction to the short form and story openings.
Week 2: Characterisation, exploring how characters drive a story, or perhaps more accurately, how a character's desire for something drives the story.
Week 3: Dialogue, what it is used for and what it is never used for.
Week 4: Setting, how time and place can add to your story.
Week 5: language and description, looking at the difference between concrete images and abstractions and how word choice helps to ground your story in a sensual world.
Week 6: Voice and point of view, examining what Maeve Binchy meant when she said the only way to find your voice was to tell your story your way.
Week 7: Plot and Theme, looks at how the plot of a story can revolve around a core question which is based on a central concept (theme).
Week 8: Endings, editing and rewriting, explores how you know, following a revision process, when it is time for the final full stop.
---
Course Outcomes
The aim of this course is that every student will have written at least one complete short story by week 8, but more importantly that they have acquired the skills and motivation to continue writing stories.
---
Pauline Clooney, an award-winning writer, originally from Laois, now lives in Kildare. Her novel, Charlotte & Arthur, published by Merdog Books, described in the Irish Examiner as, 'An utter joy…', was listed by Eilís ní Dhuibhne in the Irish Times as one of her books of 2021.
Pauline is the 2021 recipient of the Dennis O Driscoll literary bursary awarded by Kildare County Council.
Her short stories are published in anthologies such as Come into the House: Tales of Secrets, History, and Mystery, and HCE Review, Arts and Literary Journal. In 2015 Pauline won the Penguin Ireland/ RTE Guide short story competition.
---
Pauline Clooney is a born storyteller and this, her debut novel, is a true delight. Enthusiasm, energy and a deep knowledge of her subject shine through the pages. Imaginative and sensitive, this novel reveals the real Charlotte, as perhaps only a loving reader and a great storyteller can.
Eilís Ní Dhuibhne
A masterly work of skill and commitment, no stone or sod is left unturned in this fantastic recreation of Charlotte Bronte's honeymoon in Ireland.
Liz Nugent
An utter joy; beautifully imagined.
Sue Leonard
Irish Examiner