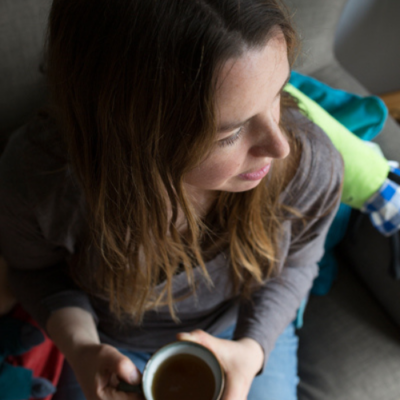 Writing the Non-Human with Doreen Cunningham
Info
Date: January 18, 2024
Time: 7.00 pm – 9.00 pm
Duration: 6 weeks
Level: Beginner | Emerging |
Cost: €165 (€150 Members)
Location: Online
This course will take place online on Thursdays (six sessions in total).
Course Summary
Non-human communities present unique challenges and opportunities for writers: de-centering human animals as the main characters and, crucially, widening or reframing the narrative of collective co-existance. This practical and interactive course will explore limitations of human language and understanding in depicting the more-than-human. How might you give a voice to fossil fuels, key characters in stories of geological time, climatology, industry and current human politics? How to evoke an individual animal, millions of years in the evolving, faced with extinction?
Suitable for anyone interested in playing with these questions and bringing their own to a supportive, experimental and celebratory group.
---
Course Outline
Each week will consist of discussion, close reading from a diverse range of authors working in this field, practical writing exercises, and the opportunity to share work and be given feedback. Participants will be expected to undertake a weekly writing exercise and participate in discussion of texts and peer workshopping.
Observational writing, writing relationships and conflict between human and non-human.
Inhabiting non-human individuals and communities.
Building connection through biology and ecology, different world views held within language.
Stories of the inanimate.
Writing place.
Creating believability in non-human characters and narratives.
---
Course Outcomes
Participants will finish the course having: experimented with an ecology of voices; used both scientific and emotional connection to illuminate and summon non-human consciousness and presence on the page; and having explored work which decentres the human experience and gives equal import to the non-humans with whom we share the planet.
---
Doreen Cunningham is an Irish-British writer born in Wales. She studied engineering and worked briefly in climate related research at NERC and in storm modelling at Newcastle University, then spent 20 years as an international journalist for the BBC World Service. Soundings, Journeying North in the Company of Whales, won the Royal Society of Literature's Giles St Aubyn Award, was shortlisted for the Eccles Centre & Hay Festival Writers Award, and longlisted for the Wainwright Prize for Writing on Global Conservation.
---
Beautiful . . . Through such delicate merging of environmental and individual trauma, Soundings births a raw, intimate narrative about nature's capacity to mend – and justifies its place alongside modern nature writing classics, such as Helen Macdonald's H is for Hawk. 






India Bourke
New Statesman, Best Books of 2022 So Far
A human story of resilience, loss and immense bravery. It becomes not just a book about mother and son, whales, the climate but a book about power and what happens when that power is abused. It is a rallying call for love.
Alice Kinsella
The Irish Times
A striking, brave and often lyrical book that defies easy interpretation . . . Her sensuous descriptions of grey whales and humpbacks provide some of the book's richest passages . . . She is no Ahab; it is not a single whale to which she is drawn, but the collective, and in the end the whales act as stepping-stones, bridges to human relationships on her journey, notably with other women and mothers. What at first seems a reckless, near-mystical pursuit of an imagined being leads her to find a human pod of her own.
Edward Posnett
The Guardian, Book of the Day
Wonderful … both frank and fearless. 
Michael Kerr
Telegraph Best Travel Books of the Year