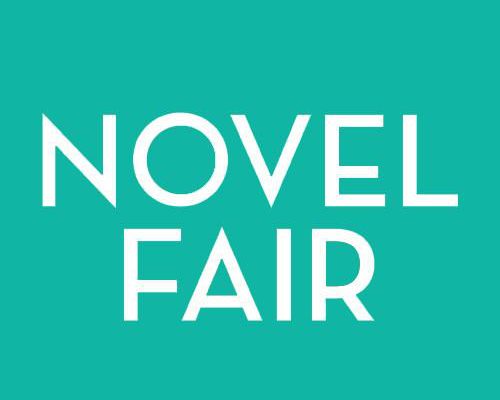 23 August, 2016
Novel Fair: an opportunity worth travelling 5,000 kms for!
We spoke to Mairéad Rooney—all the way from Canada—to get some inside tips on applying for Novel Fair! A two-time Novel Fair winner Mairéad chatted about her writing process and whether her experience of the Fair changed the second time around.
 Tell us about when you first came across the Novel Fair…
In 2012 I had just finished my novel and had reached the what-next moment. So I submitted to the 2012 Novel Fair and a few literary agents. But there were no bites. As it turned out the manuscript was not ready and the only thing to do was edit. I spent a year reworking the words and then submitted to the 2013 Novel Fair. That time I was lucky and got the call.
What was your writing process/routine for the first Fair?
At the time I was writing first thing in the morning. And if some days I could not write, I read around the subject of writing. Though a lot of time, I didn't do either! When I got the call from the Novel Fair in 2013, it was a real boost and, in preparation, I concentrated on editing the first 10,000 words.
What was it like to receive the call telling you that your submission was successful?
Getting the call was great, a tiny taste of success! The manuscript was finished so there was no mad rush.
You've participated in two Novel Fairs so can we assume you enjoyed the first time so much that you came back for round 2?!
I don't know if enjoy is the right word! Both Novel Fairs were a bit nerve-wrecking. But they are a unique opportunity for a writer to have a one-to-one conversation with several agents and publishers – and all in one day!
You travelled from Canada for the Novel Fair this time. Did you plan to participate in the Fair again whilst you were living there or was it a last minute decision?
I wrote my second novel in Canada which took me three years. When it was finished I submitted it for the 2016 Novel Fair, but without any expectations. I just threw my hat in the ring.
As a writer, what have you gained from the experience?
The first time I ever sat with an agent or a publisher was at the Novel Fair. A lot of the agents/publishers shared their thoughts on the current market, and also on what types of novels they were seeking. Some made a comment, negative or positive, on my pitch/CV/story so all of that is useful for the future of my writing.
What advice would you give to a writer hoping to submit their work for the fair?
Work on the manuscript. Edit, edit, and edit again. Then pray for a bit of luck. Lots of luck!