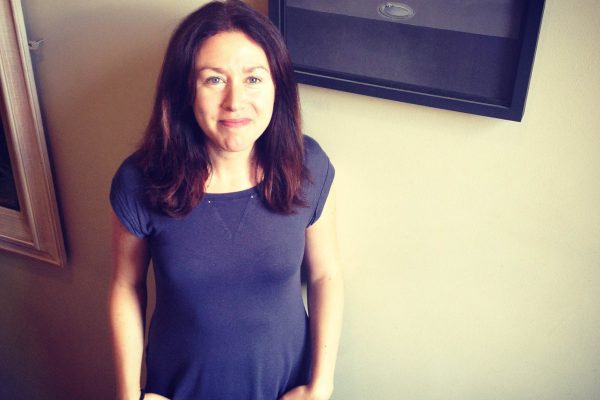 06 October, 2016
Novel Fair: Walking on Eggshells
The deadline for Novel Fair 2017 is a mere two weeks away. With that in mind Catriona Lally reflects on her experiences of the Fair and how her novel Eggshells developed as a result of this.
It was at a launch at the Irish Writers Centre and I just happened to see a poster for the Novel Fair. I looked it up and thought that it would be a brilliant deadline; a novel can be the kind of thing that just sits on your computer for years. I really need some kind of structure and deadline to get anything done, so aiming for October and then for February to have it finished was fantastic. 
Mid-October is the deadline to submit the novel and you then have three months to complete it so that you're ready for the Fair in February. My thinking was – worst case scenario I wouldn't get picked but I would still have a completed novel that I could send out to publishers myself.
But then, after being selected as a finalist, we had a prep day two weeks before the Fair, and it was just brilliant to get feedback from the judges about what had worked, what was strong/weak but, in particular, on how to pitch the novel. That was the hard part for me, I really struggled to sum up the novel. 'Where does your novel sit on the shelf?' was the question that threw me the most as the agents and publishers want to know very quickly what's your story and what your book is really about. They also want to know your influences as well, who your favourite writers are, etc. so they can see where you might fit in. 
Within each breakout group the other writers would try and come up with a sentence or two to help with your pitch, and the camaraderie was lovely. At this stage you're all in it together and our novels were all so different. In my group there were two crime novels and another literary fiction novel so it really does seem that the Novel Fair has this nice mix of genres.
A previous winner, Kevin Curran, came along to the prep day and told us what to expect which was helpful in pointing out things that I hadn't thought about. I was focused on writing the novel and hadn't thought beyond that! We were also encouraged to think about longevity. Publishers and agents want to know if you have something else in the pipeline and Kevin had all of us warned that on the day most people would probably ask 'what's next?'. Even if you haven't started writing it, you're encouraged to tell them what you're working on next.
The prep day was practical as well. Sarah Davis-Goff, one of the judges, asked us how much we thought the average debut author's advance was. We're all thinking in the tens of thousands and she reveals it's more like €1,000. There were gasps from people. That was helpful to hear; there's often talk about massive author deals but you have to think realistically – maybe don't give up the day job just yet!
Exhilarating is probably the best word to describe the Fair. It can be exhausting because you're 'on' the whole time – it's your baby that you're selling – and it's intense too. I was very nervous for the first pitch but once it's over you think 'oh, okay' and you see that the publishers and agents are humans too!
Some of them were very honest and said that my book wouldn't suit their list fairly early in the conversation which is great – you don't want to be led on. Most importantly the agents and publishers are simply interested in books, so even if the novel doesn't suit them you can still chat away about literature and writing.