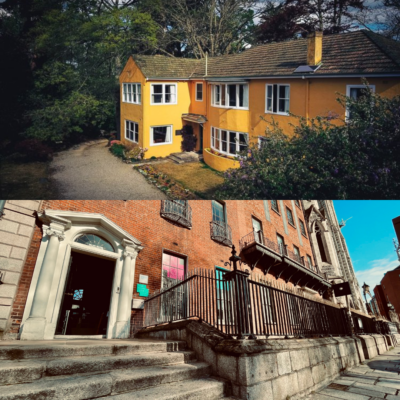 Residencies, Retreats & Opportunities
Lamplight International Residency Programme
Info
Date:
June 26 – July 7, 2023
Deadline:
April 26, 2023 at 5:00pm
Apply Here
Co-presented by the Irish Writers Centre and Varuna, The National Writers' House, Australia.

Join us for our first collaborative programme with Varuna, The National Writers' House in the Blue Mountains of Australia. Lamplight International Residency Programme is a two-week residency opportunity for fiction writers to enjoy the combined warmth and support of Varuna and the Irish Writers Centre. Find inspiration for your writing, enjoy professional development opportunities, and build international connections with other writers to sustain your creative project.


---
In keeping with goals 1 and 3 of the IWC 2022-2026 strategy this programme will support professional writers to advance their craft and career with confidence and resilience while also cultivating an engaged community of writers and the strategic alliances that support our ambitions.
---
Programme Outline
This two-week online residency includes: 
An individual writer's conversation with

Mary Anne Butler

and

Conor Kostick

to talk about your current work. 

An online Q&A session with multi-award winning Irish/British writer

Kit De Waal

. 

An online Q&A session with best-selling Australian authors

Markus Zusak

and

Pip Williams

. 

Daily writing opportunities together as a group. 

Facilitated professional networking opportunities with your peers throughout the week, including the opportunity to share work, talk about the writing process, and to receive feedback.  
Places are limited to eight only. Four participants will be based in Ireland (Irish Writers Centre awardees), and four participants will be based in Australia (Varuna awardees).
Participants need to allow at least one hour at specific times in the mornings of every day for programmed group sessions, with the expectation that you will spend at least three further hours dedicated to writing each day (although this is flexible according to your own personal circumstances). Participants will need a reliable internet connection, and a computer or mobile phone with a webcam and microphone.  
Programme dates: Monday 26 June to Friday 7 July 2023, with sessions every weekday. The full programme can be found here.
Please note, participating writers must confirm that they are available for the duration of these dates to attend all group sessions at present.
For Professional Members of the IWC, the cost of the programme is on a Pay What You Can scale of €50- €180. (For Australian writers, the cost is $295. Please visit the Varuna webpage for more about how to apply.)
---
Eligibility
This programme is only open to current Professional IWC Members, or to Varuna alumni residents with a publication record. Participants will be chosen considering the balance of the group as a whole, including the focus of each person's work, gender, location and diversity.
Please note that this is a fiction writing programme only (prose, novel, short stories).
The IWC is working towards the development of our first equality and diversity policy, and taking steps to promote equality of opportunity for all those living in Ireland, regardless of their gender, sexual orientation, civil or family status, religion, age, disability, race or membership of the Traveller Community, as well as socio-economic background. We encourage writers from backgrounds typically underrepresented in Irish literature to apply for these bursaries, and will place a strong focus on ethnicity, race, and socioeconomic status when evaluating applications.
Applications will be evaluated by an external selection panel, with reference to the considerations outlined in our EDI Statement and to the case made in your application form as to how you would benefit from this programme. 
Please note that all writers applying to the IWC must be over the age of 18 and resident on the island of Ireland. (Australian writers can apply directly through Varuna.)
---
How to Apply
We ask that all applicants apply through our online application form by 5pm on Wednesday 26th of April 2023. 
If you have any difficulties accessing this link or any questions about the programme please contact us at projects@writerscentre.ie.
---
Varuna and the IWC are grateful to the Australia Council for the Arts and the Arts Council of Ireland for their support of this project.
---
Consulting writers
Mary Anne Butler
Conor Kostick
Kit de Waal
Pip Williams

Markus Zusak
Biographies below.
---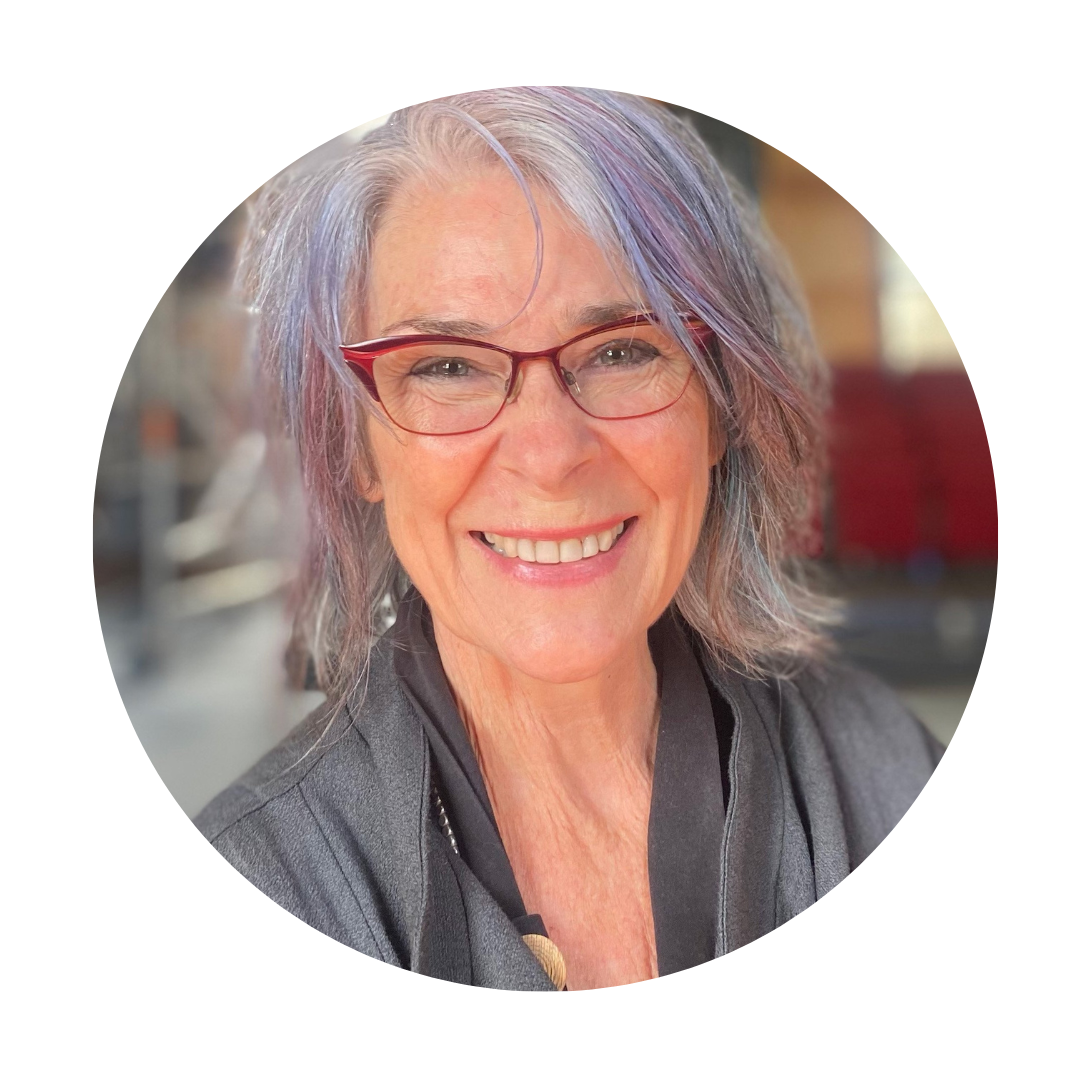 Mary Anne Butler's plays have won the Victorian Prize for Literature, Victorian Premier's Drama Award, a stage AWGIE and two NT Chief Minister's Book of the Year Awards. She has been nominated for the Griffin Theatre Award and twice for the Nick Enright Award (NSW Literary Awards). Mary Anne is a Sidney Myer Creative Fellow, Arts NT Fellow, Winston Churchill Fellow, Regional Arts Fellow and Asialink Fellow. She holds an MPhil in Creative Writing and an MEd in Arts Education, and is currently undertaking a PhD in the Creative Literature of the Anthropocene.
---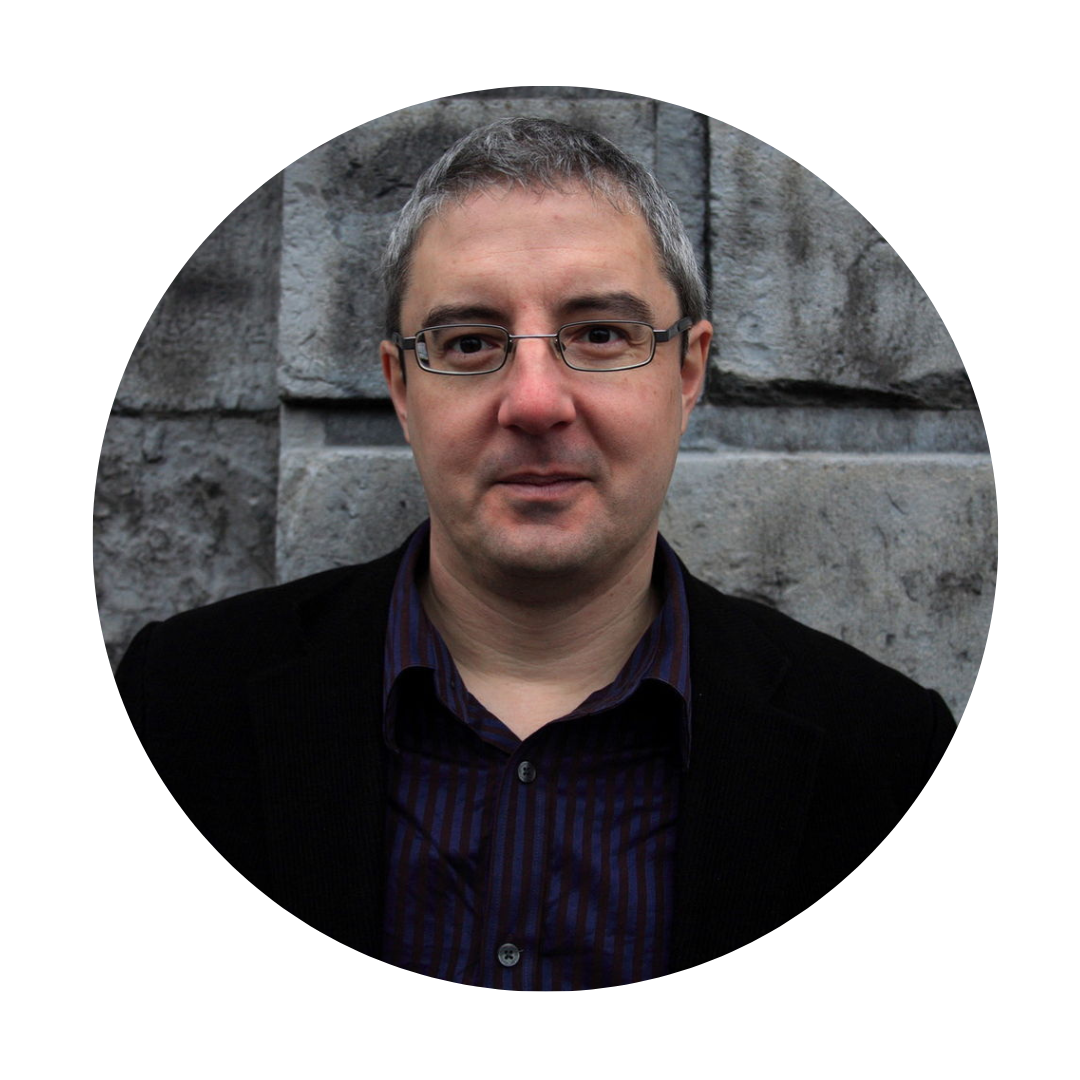 Conor Kostick is a writer of history and fiction, living in Dublin, Ireland. As a novelist, Conor Kostick's works have received several awards, including a place on the International Board of Books for Youth Honours List (2006); The Reading Association of Ireland 'Special Merit' award (2009); a place on the New York Public Library book for the teen age (2008); and the Master List of the Soaring Eagle Book Award (2008). Conor has been shortlisted for the Sakura Medal (Japan) and the Farniente Prize (Belgium). He was twice a nominee for the Astrid Lindgren Memorial Award. A member of the board of the National Library of Ireland since 2015, Conor Kostick has long been an advocate for writers and was chairperson of the Irish Writers Union 2002-4 and 2006-8; and chair of the Irish Copyright Licensing Agency 2015-18.
---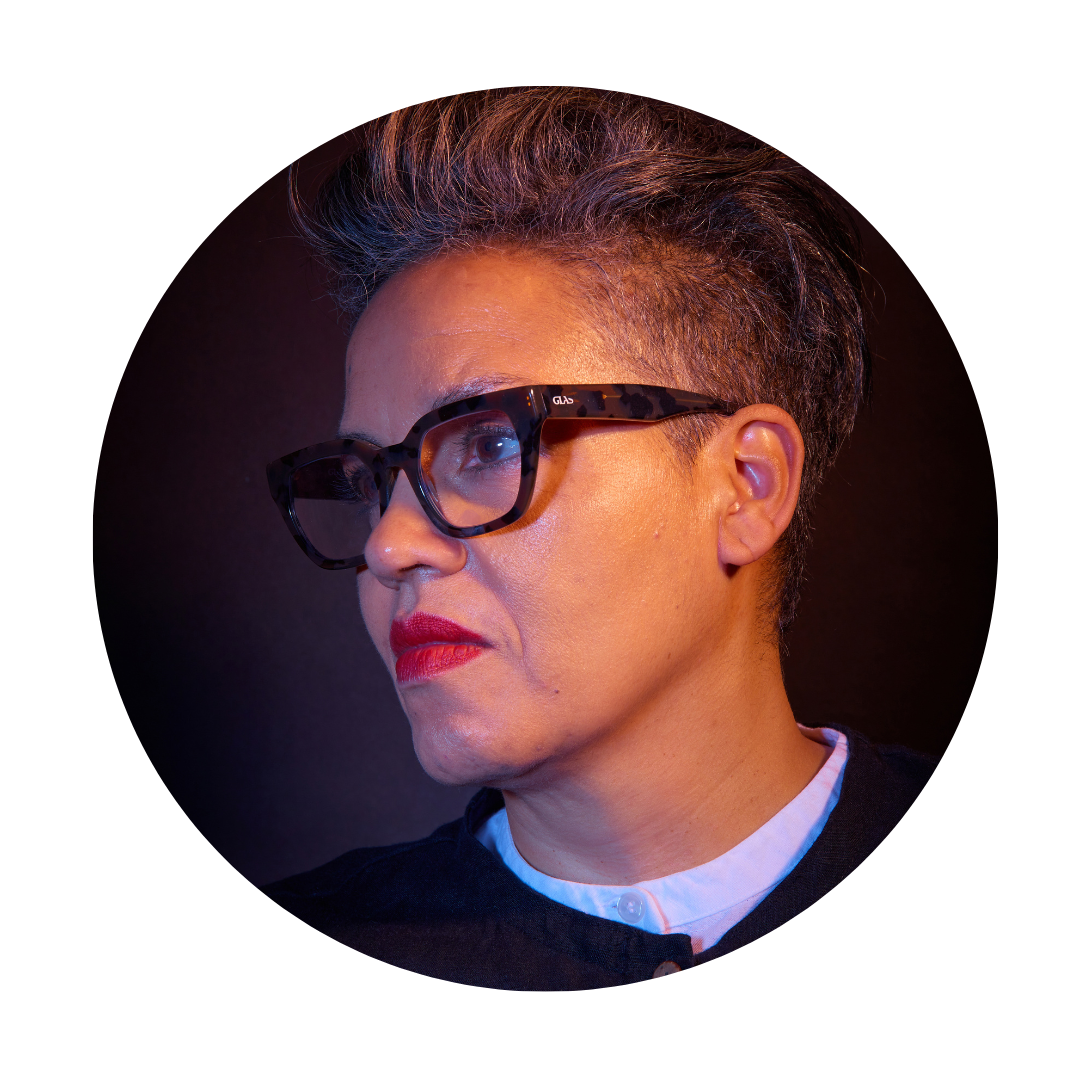 Photo credit: Paul Crowther
Kit de Waal, born to an Irish mother and Caribbean father, was brought up among the Irish community of Birmingham in the '60s and '70s. Her debut novel My Name Is Leon was an international bestseller, shortlisted for the Costa First Novel Award, longlisted for the Desmond Elliott Prize and won the Kerry Group Irish Novel of the Year Award for 2017. In 2022 it was adapted for television by the BBC. Her second novel, The Trick to Time, was longlisted for the Women's Prize and her young adult novel Becoming Dinah was shortlisted for the Carnegie CLIP Award 2020. A collection of short stories, Supporting Cast was published in 2020. An anthology of working-class memoir, Common People was crowdfunded and edited by Kit in 2019. Kit founded her own TV production company, Portopia Productions and the Big Book Weekend, a free digital literary festival in 2020 and was named the FutureBook Person of the Year 2019. Kit is a Fellow of the Royal Society of Literature and Professor and Writer in Residence at Leicester University. Her memoir Without Warning and Only Sometimes was published in August 2022.
---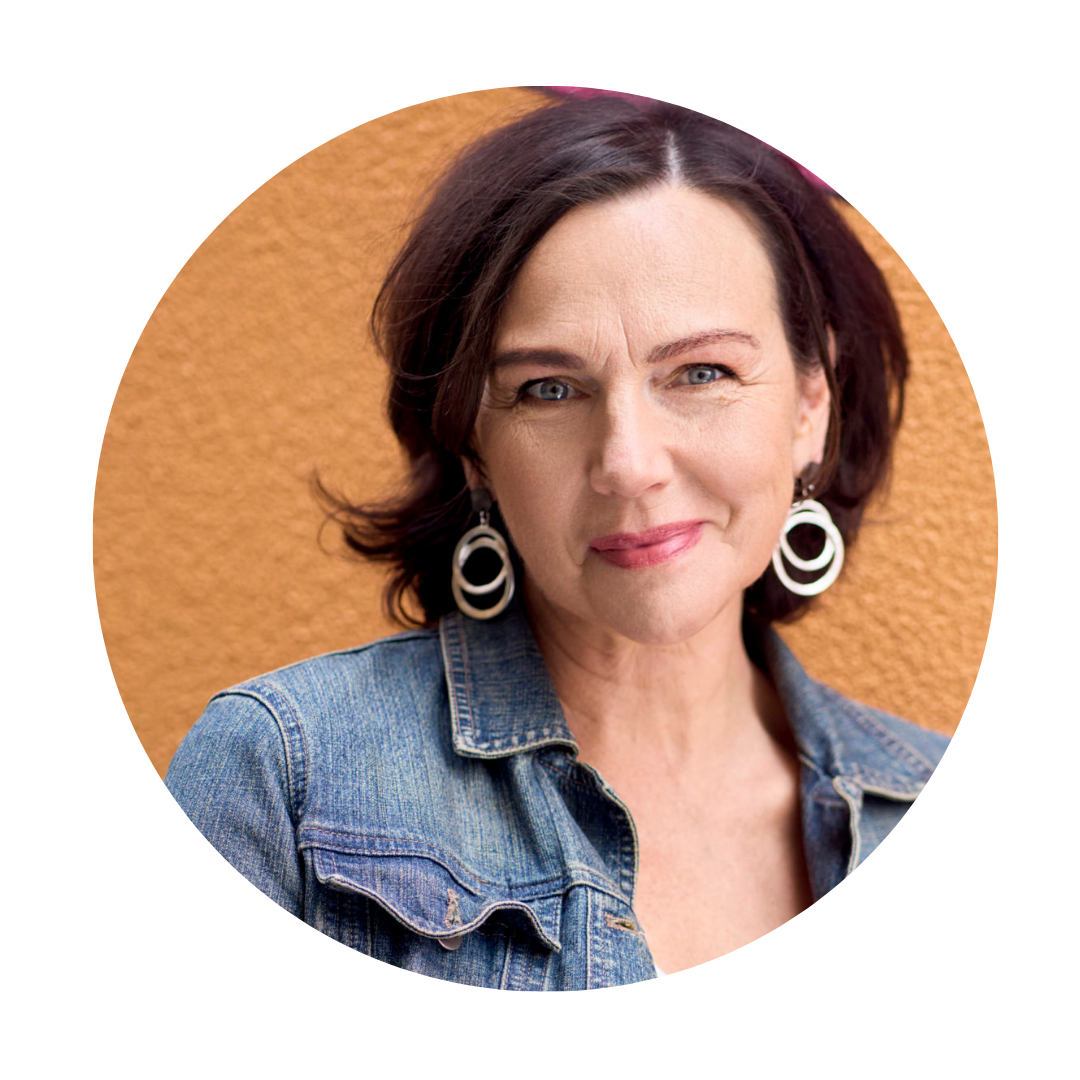 Pip Williams was born in London, grew up in Sydney, and now lives in the Adelaide Hills of South Australia with her family and an assortment of animals. She has spent most of her working life as a social researcher, studying what keeps us well and what helps us thrive. She is the author of One Italian Summer, a memoir of her family's travels in search of the good life, which was published by Affirm Press to wide acclaim. Her first novel, The Dictionary of Lost Words, based on her original research in the Oxford English Dictionary archives, was published in 2020 and became an international bestseller. The Bookbinder of Jericho is her second novel and again combines her talent for historical research and beautiful storytelling. 
---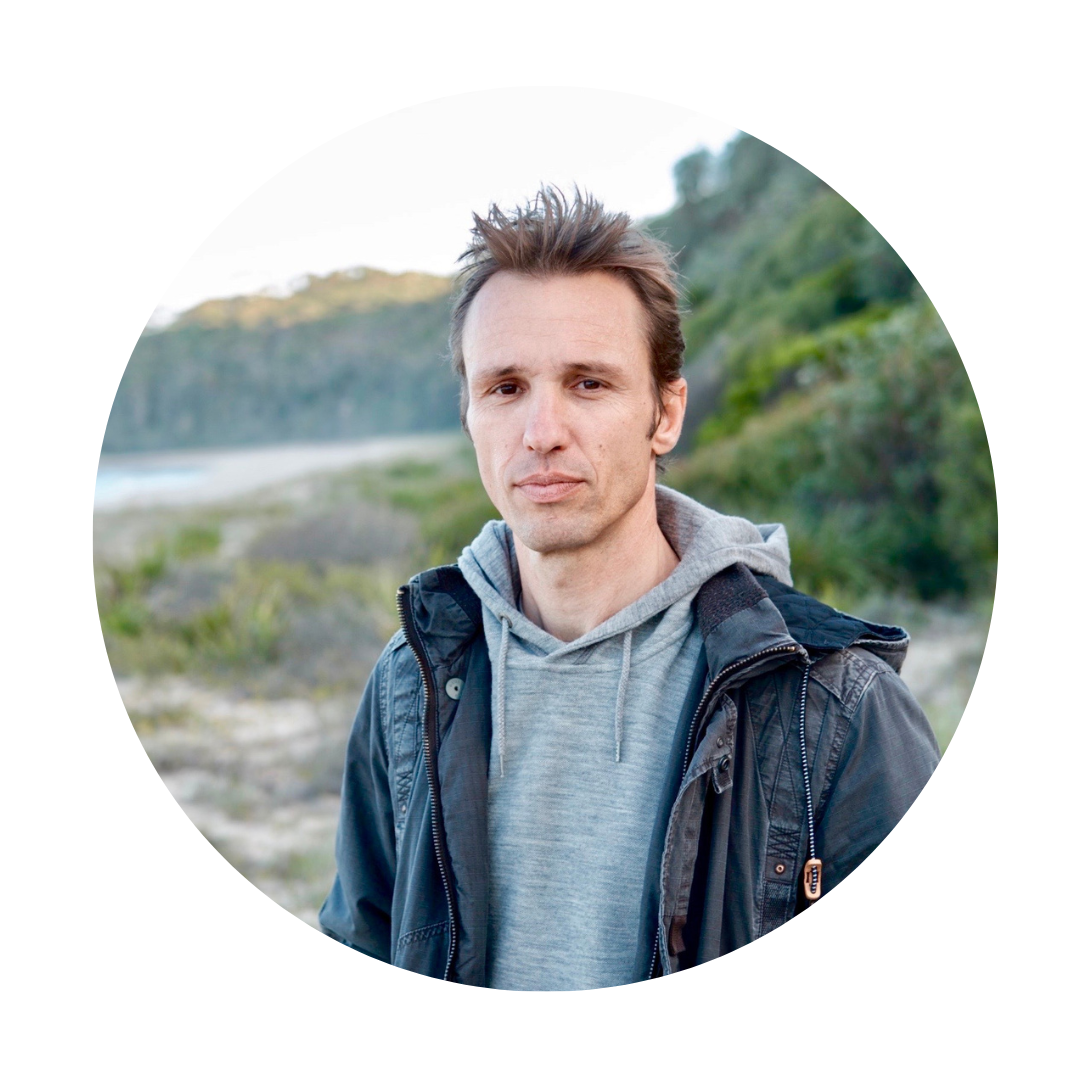 Markus Zusak is the international bestselling author of six novels, including The Book Thief and most recently, Bridge of Clay. His work is translated into more than forty languages, and has spent more than a decade on the New York Times bestseller list. All of Markus' books – including earlier titles, The Underdog, Fighting Ruben Wolfe, When Dogs Cry (also titled Getting the Girl), The Messenger (or I am the Messenger) – have been awarded numerous honours around the world. In 2013, The Book Thief was made into a major motion picture, and in 2018 was voted one of America's all-time favourite books, achieving 14th position on the PBS Great American Read. In 2018, Bridge of Clay was selected as a best book of the year in publications ranging from Entertainment Weekly to the Wall Street Journal.
---