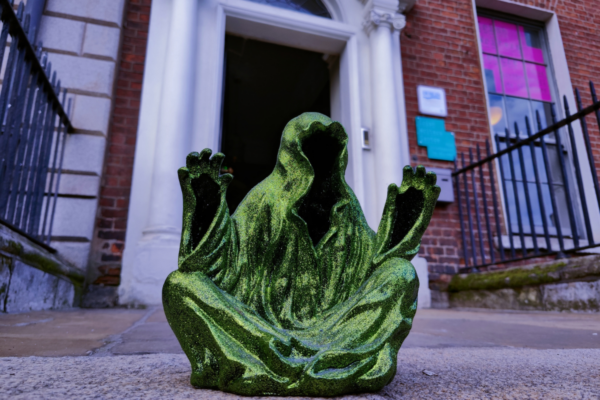 31 October, 2023
Perilous Publishing: A Guide for Irish Horror Writers

Writer: Gloria McNeely
Gloria is a writer from Donegal. She graduated from UCD with a joint BA in English and Music, and since then has been heavily involved in the writing and performance scenes in Dublin. She runs dedicated book review accounts on YouTube, Instagram, and TikTok under the name @gloriamcneelywriter, encompassing all writing but with a love of horror and darker stories. She published her first short story in late 2020 and will soon be releasing her first novella. Gloria has recently joined the IWC team as our new Arts Administration Intern.
---
Do you find others are afraid of your horror writing – but not in the way you would like? Do you struggle to find books of the strange and macabre written by Irish authors? From world renowned Irish writers, the ups and downs of the publishing industry, and tips on where to find your darker stories a home, let's look at Irish horror fiction today.
---
These days if you identify as a 'horror' writer you can find yourself in a nebulous position. In literary scenes, people often don't know how to react to you, whether they are general readers, industry professionals, or even your writing peers. For non-horror readers, the word is synonymous with Stephen King, campy pulp paperbacks, or 'something with chainsaws' – and sometimes that's exactly what it is. But just like any other genre there are so many rich and thrilling layers to horror and darker fiction that many readers and writers are missing out on.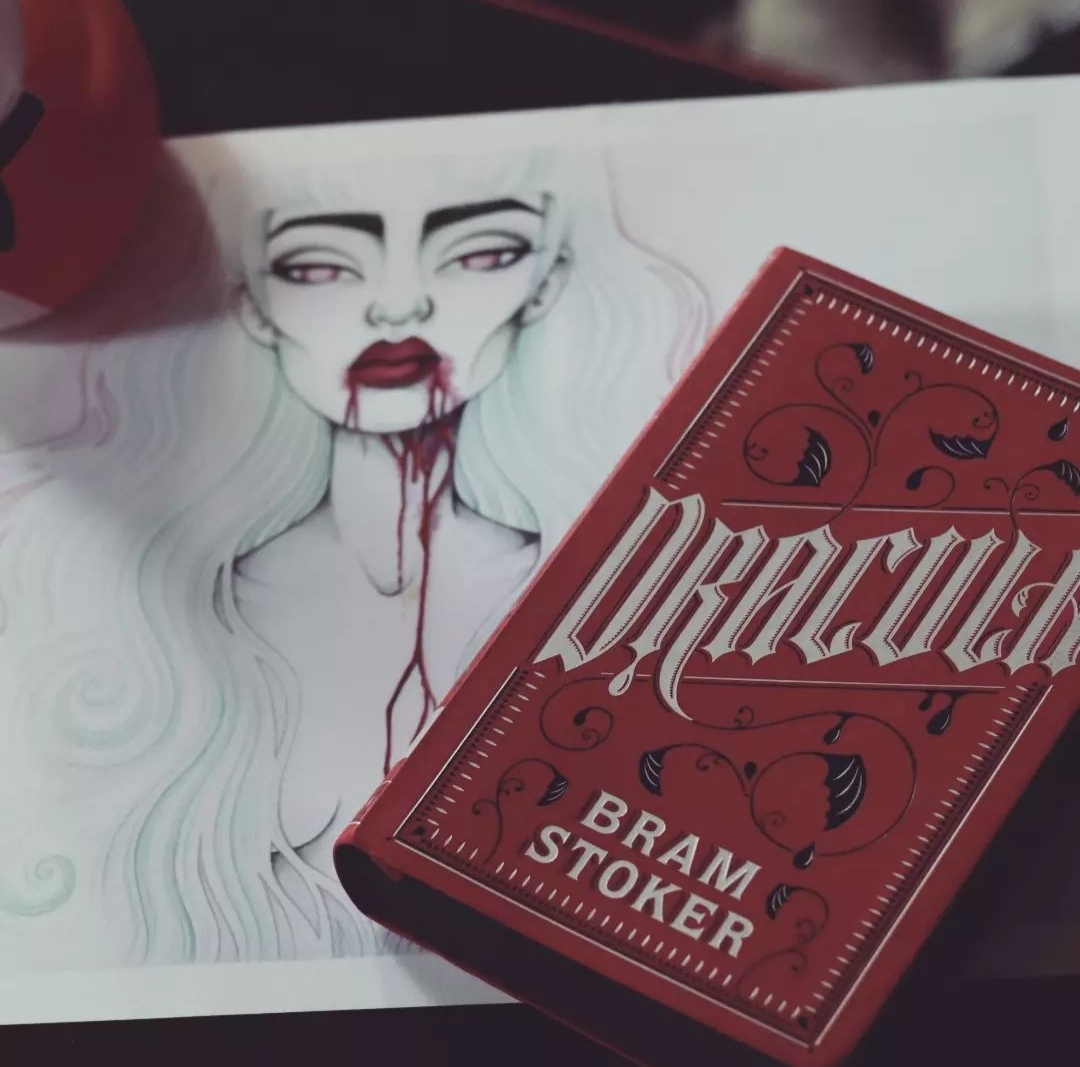 Foreground: Hardback copy of Dracula by Bram Stoker
Background: Illustration of Dearg Due by artist Pooka Dubh (a female figure with blood dripping from their mouth)
The dark past of horror
Horror has always been ingrained in Irish culture. From the creatures of myth and legend like the Changeling and the Dearg Due or our obsessions with a good fire side ghost story, we have produced a plethora of literary giants which has served as the corner stone of the genre itself. Our small, wind-swept island has proven to be fertile ground for the blood sucking plots of Sheridan le Fanu's Carmilla and Bram Stoker's Dracula, the otherworldly tales of Oscar Wilde's A Picture of Dorian Grey and the comedic The Canterville Ghost, and the chilling gothic stories of Dorothy MacArdle's The Unforseen and Charlotte Riddell's The Open Door. Dublin's annual Bram Stoker festival is enough to whet anyone's appetite for Irish horror. Our history is rife with darkness; it's no wonder we do it so well.
In recent years, some publishers and agents alike have added caveats to their submissions guidelines stating 'no horror, sci-fi, or fantasy', leaving writers whose work may toe the line or fail to sit comfortably within the lines of literary fiction wondering where to send their work.
Speaking to Sarah Davis-Goff of Tramp Press, it's clear that publishers are aware of the connotations of the horror genre:
'Unfortunately there is a real snobbery around 'genre' fiction – but I believe the concept was developed by people who wanted to categorise books to help sell them, rather than to distinguish between the quality of different work. I personally find it fascinating when some fairly by-rote work of science say gets classified as literary fiction, and those readers who mightn't usually think of themselves as sci-fi fans find it riveting. At Tramp we believe that quality, though more objective, is a much more useful classification, and if something is exceptional, it certainly doesn't matter to us whether it happens to fulfil or subvert the tropes of fantasy, romance, horror, historical fiction etc.'
There is however an encouraging move towards darker tales among publishers and agents alike. Dark fiction, speculative fiction, psychological thriller, gothic; these are all terms that can be used instead of or as a companion to horror. A frustration for some writers is that a story may be treated differently not for its content but for the label it is listed under, and find that using these synonyms can warm their story's reception.
A rose by any other name would smell as sweet – and a horror story by any other name would still alight the nerves and send spines shivering. And we all know what readers really want; a good story. There is no mention, for instance, of horror surrounding the 2017 short story collection Room Little Darker by June Caldwell (New Island Books, 2017), despite the presence of insidious hauntings, unsettling violence, and darkly taboo subjects. Is horror a dirty word? Or is it just stained by the soil it grows from? Stories told about the things that disturb us are sometimes unfairly tarred with the same brush as the disturbing things themselves. But those same stories have moments of tender affection, of invaluable insight into the human condition, and make you laugh until your muscles ache.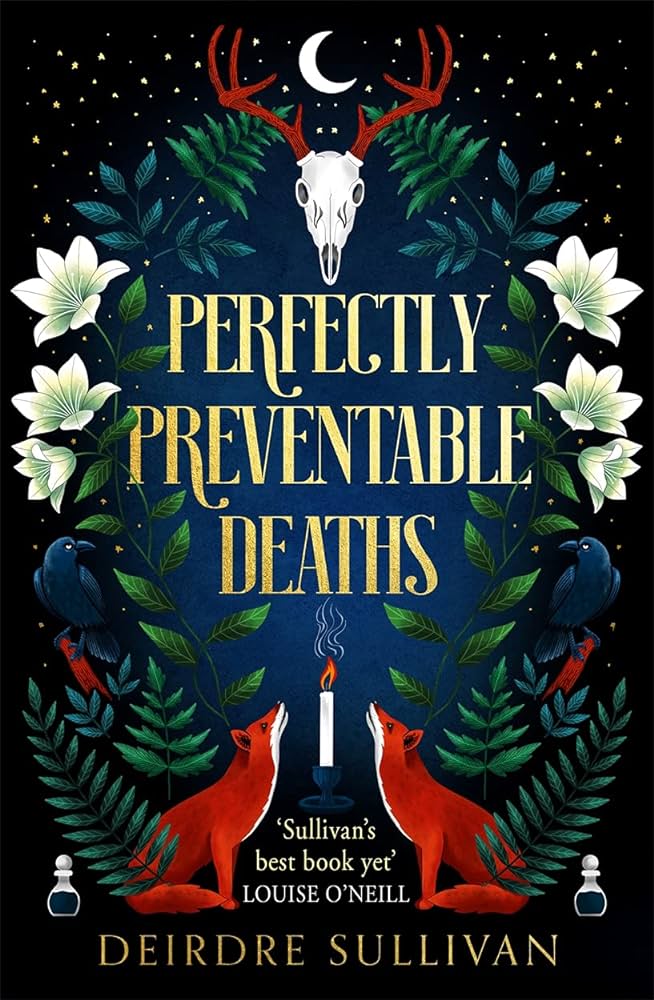 Front cover of Perfectly Preventable Deaths by Deirdre Sullivan (Hot Key Books, 2019)
Young Adult and children's fiction
In recent years there has been a resurgence in the mainstream popularity of horror. It is unlikely to reach the soaring heights of the 70's and 80's horror boom, but horror movies, tv shows, and books are slowly working their way back into the mainstream. Many publishers and agents are beginning to turn to darker fictions, seeing the potential that there is in sharing stories of our fears and vulnerabilities. In an increasingly chaotic and volatile reality, we can turn to horror stories to put a face and a physicality on our collective fears and anxieties.
There has been a continued interest in YA and darker fiction for children. Hot Key Books (an imprint of Bonnier Books UK) published Perfectly Preventable Deaths by Deirdre Sullivan in 2019 to great acclaim, and Greenwillow Books (an imprint of Harper Collins) brought out Other Words for Smoke by Sarah Maria Griffin in the same year, proving popular among adolescents and adults alike. Similar to fantasy, the scope for YA and children's fiction holds more space for weird and fantastical stories with horror tropes than adult fiction. Possibly due to the lack of control in their own lives, children can be more receptive to relinquishing their fears into the hands of literal monsters. Adults on the other hand struggle to admit, even in their fiction, that they have little control over the events in their lives. As the science fiction writer Madeleine L'Engle said, 'And if the book will be too difficult for grown-ups, then you write it for children.'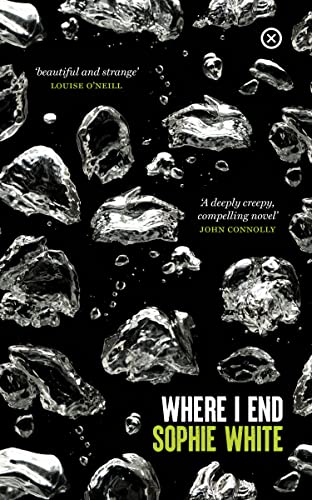 Front cover of Where I End by Sophie White (Tramp Press, 2022)
Where can you go to publish your darker stories?
With recent award-winning novels like Where I End by Sophie White published by Tramp Press (2022) leading to the first Irish recipient of the Shirley Jackson award, we are seeing a renewed interest in Irish horror stories. Even former news reader Anne Doyle has dipped her toes into the dark fiction publishing world with Tales of the Otherworld: A Frightful Collection of Irish Ghost Stories published this year by Gill Books. Whether you're looking for a traditional route, or a more tailored experience, there is a space for Irish horror stories, and it looks to be expanding. Indeed, there are now bespoke publishers interested in horror like Swan River Press (solely dedicated to 'gothic, supernatural, and fantastic literature'), and the exciting, new Temple Dark Books (currently taking submissions for a horror anthology).
Literary magazines such as Banshee Press do not specifically exclude any genre and have previously published the likes of Deirdre Sullivan whose YA books and stories are in the realm of horror, as well as the online e-zine for Époque Press whose most recent volume was collected under the theme of 'Menace'. This gives hope to writers who specialize in unsettling stories but who may be holding back from submitting to the wider literary scene.
As with any submission guidelines, it's best to stick to what the publisher or agent is specifying, but if your story or book is strong enough to stand on its own merit no matter the label it's set under, there's no reason not to submit where you can and let the book sellers worry about which shelf to display it on.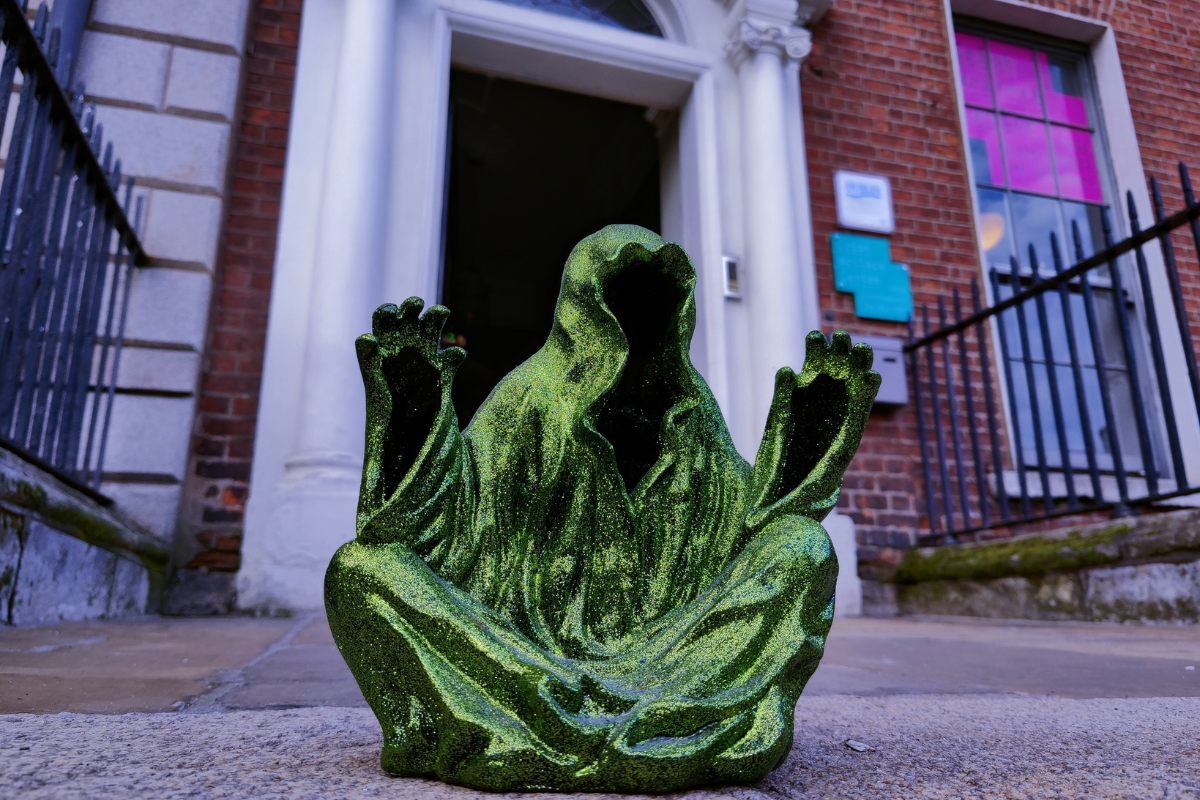 Green shrouded figurine sits in front of the Irish Writers Centre building
The resilient power of horror fiction
In a guest blog post for The Novelry entitled 'Catriona Ward and the Power of Writing Horror', bestselling author of Sundial and The Last House on Needless Street, Catriona Ward, speaks of the horror's adaptability and connection with other genres.
'There's a great description of the gothic which I think holds true for horror – that it's not a genre in itself but behaves like a virus, attaching itself to texts and adapting through time as needed. I like this idea, because it chimes with what I've always felt – that horror and the gothic can be found everywhere, in all genres. You don't have to be writing your own horror story to benefit from the elements that make successful horror. And horror is a survivor. It surfaces and resurfaces at different times, grows popular and falls out of favour, but it never goes away.'
Not only does horror survive with today's readers, in many places it thrives. Readers are known for creating online spaces that applaud brand new writers alongside already established names, regardless of traditional, independent, or self-publishing. Perhaps because of the genre's propensity for low budget B movies and pulp horror novels, a slick and mainstream trajectory doesn't fool readers into thinking one story is naturally better than any other. Whether it's Instagram, Youtube, or the booming book community of Tiktok, a quick search for a 'horror reader' hashtag will bring you to a swarm of readers, of all ages, all backgrounds, tirelessly devoted to sharing every subgenre of horror you could imagine.
Given that a lot of big publishers in the last few years have been hesitant to accept horror submissions, self or indie publishing has bloomed as an alternative for writers to get their stories out there and to satisfy the voracious appetites of dark fiction readers.
So, whether you're an out and proud horror fan or not, don't be afraid of it. Embrace it. It's here to stay.