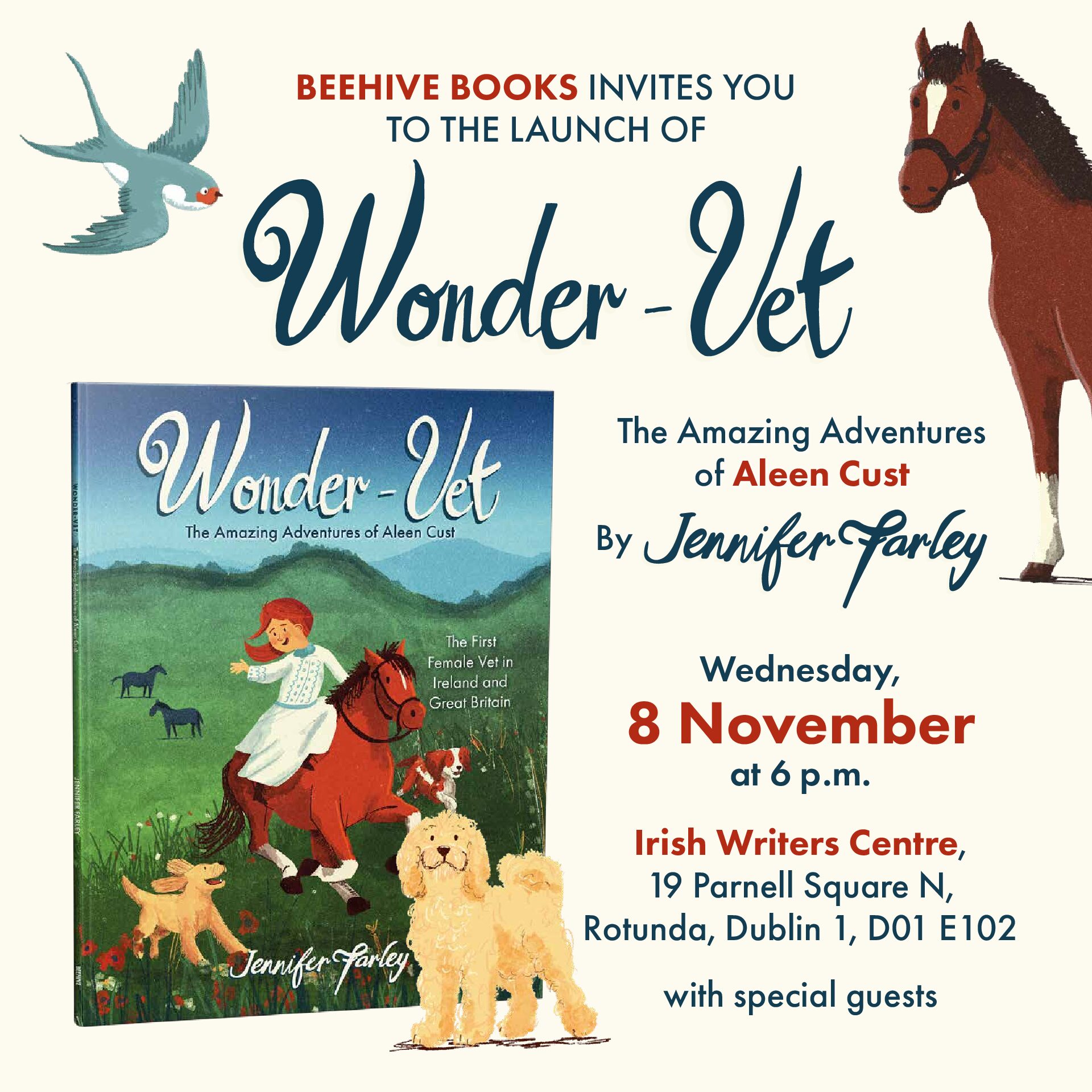 Book Launch: Wonder-Vet by Jennifer Farley (Beehive Books)
Book launch:
Wonder-Vet by Jennifer Farley (Beehive Books)
Wed 8th Nov 2023, 6.00pm – 8.30pm
Irish Writers Centre
"A beautifully illustrated children's book featuring the story of trailblazer Aleen Cust. She was born and raised in Ireland, and later became the first female veterinary student, and eventually first female veterinary surgeon, in the UK and Ireland. Although she was one of the best students in her class in Edinburgh in 1900, she was not allowed to sit her final veterinary diploma exams because she was female. However, she persisted and became a successful vet, facing many challenges along the way. She returned to Ireland and became a trusted and admired veterinary surgeon in the west. She later drove herself to France during World War I and volunteered to help the war horses."
---
Building Access
The Irish Writers Centre is currently housed in 19 Parnell Square, Dublin 1. This is a Georgian building which unfortunately does not have a lift. There are 5 steps into the entrance level. The majority of the event's activities will take place in the Kiely room which is on the first floor and requires climbing 30 steps in total. There are public toilets available and these are located on the ground floor and basement floor of the building. For further information on access to our building, please email: info@irishwriterscentre.ie.