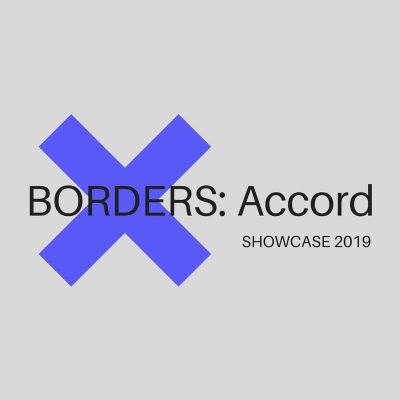 XBorders: Accord 2018 Showcase
Date: Thursday 3 May
Time: 7pm
Location: Irish Writers Centre, Dublin.
We never look at just one thing; we are always looking at the relation between things and ourselves.
John Berger
XBorders: Accord follows on from the success of the initial XBorders project. In February 2018 we invited emerging writers to come together, each developing work that would explore the concept of borders. This year, the writers were asked to focus their work firmly on themes surrounding cross-border resolution. Over the course of three months, 20 writers met with experts in the fields of borders, conflict resolution and writing including Professor David Landy, mediator Michael Doherty and Patsy Horton. Throughout the process they were mentored and guided by Maria McManus.
This event will be the culmination of this process with each writer reading part of their work on the theme of borders.
Supported by Arts Council Northern Ireland.