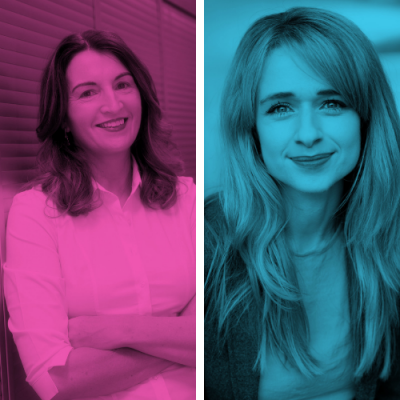 XBorders: Transition Seminar with Prof. Assumpta Ryan and Dr Claire McCauley
Info
Date:
December 1, 2019
Date: Saturday 1 December
Time: 1pm
Venue: Armagh Robinson Library
XBorders:Transition welcomes Prof. Assumpta Ryan and Dr Claire McCauley to speak on the topic of transition in relation to dementia.
The Irish Writers Centre is delighted to welcome Prof. Assumpta Ryan and Dr Claire McCauley to the second seminar of the XBorders: Transition programme at Armagh Robinson Library on Saturday 1 December at 1pm.
Professor Assumpta Ryan and Dr Claire McCauley will discuss how the term 'transition' is understood within the context of the caregiving experience and the journey of dementia. Professor Ryan will focus on the experience of family members who have made the transition to a caring role for an older relative and also how older people and their families manage the transition associated with the move to a nursing home. Dr McCauley will discuss the many transitions associated with a dementia diagnosis and how the 'InspireD' research study, which explored individual and specific reminiscence in dementia, tried to address some of the challenges associated with memory loss.
About Prof. Assumpta Ryan
Assumpta Ryan is a Professor of Ageing and Health at Ulster University.  Assumpta's research is focused on ageing and the care of older people. Specific interests include the needs and experiences of family carers, caregiving in dementia and quality of life in nursing and residential homes.  Assumpta is the Northern Ireland Lead for the UK wide 'My Home Life' Leadership Support and Community Development Programme for care home managers. She has published extensively in a range of academic journals and has presented at a broad range of national and international research conferences. Assumpta is Editor of the 'Journal of the All-Ireland Gerontological Nurses Association and is on the Editorial Board of 'Dementia: The International Journal of Social Research and Practice' and 'The International Journal of Older People Nursing. Assumpta is currently President of the All-Ireland Gerontological Nurses' Association.
About Dr Claire McCauley
Dr Claire McCauley is Lecturer in Health Sciences in Ulster University's School of Nursing. Claire is a clinical pharmacist by background but now lectures extensively across the under graduate and post graduate nursing programme. Claire's research focuses on mental health and wellbeing in vulnerable populations. Specific interests include mental health recovery across the life span and mental wellbeing in dementia care. Claire is an early career researcher who has published in a number of academic journals and has presented at national and international conferences. She is a reviewer for the 'Journal of Advanced Nursing' and 'The International Journal of Older People Nursing'. Claire was the Research Associate on the INSPIRED – Individual Specific Reminiscence in Dementia Study at Ulster University.
XBorders is an exciting cross-border project bringing emerging writers together to explore and write about borders through fiction or non-fiction through shared experiences and workshops. The programme includes seminars open to the public that welcome interesting writers and speakers to speak on a theme in relation to their work. In the past two programmes, themes focused initially on conflict, then on reparation.
XBorders: Transition is the third incarnation of the programme which encourages participants and speakers to explore the theme of transition in all its forms, whether physical, literal or internal and personal.  We are interpreting the theme widely to invite as much discussion and imagination to the subject as is possible.
This event is open to the public and there will be a Q&A at the end.
Suggestion Donation: €10
This event is free to attend but we have a suggested donation amount of €10 that will help the Irish Writers Centre continue to find high quality and interesting speakers for all future events.
XBorders: Transition is an Irish Writers Centre initiative supported by the Arts Council of Northern Ireland and An Chomhairle Ealaíon.