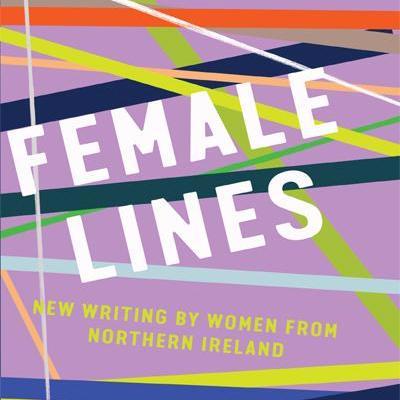 Female Lines: New Writing by Women from Northern Ireland Book Launch
Info
Date:
November 7, 2017
Tuesday 7 November
6.30 – 8.30 pm | All welcome
New Island Press invites you to the launch of a new collection at the Irish Writers Centre, hosted by Eoin McNamee, with readings by contributors Celia de Fréine, Roisín O'Donnell, Gráinne Tobin and Margaret Ward.
In 1985, The Female Line: Northern Irish Women Writers was published. A pioneering anthology at the time, it gave many Northern Irish women writers their first opportunity for publication. Now, over thirty years later, Female Lines: New Writing by Women from Northern Ireland – a stunning mosaic of work by some of the best contemporary women writers from Northern Ireland – acts as both a new staging post and a sequel to its vibrant feminist predecessor.
Trans-genre in contents and including both experienced and newer women writers, this landmark anthology features women writers playing with different modes, forms, and innovations – from magical realism and surrealism to humour and multi-perspective narratives – and celebrates fiction, poetry, drama, essays, life writing, and photography. It considers how much has changed or stayed the same in terms of scope and opportunity for women writers and for women more generally in Northern Irish society (and its diaspora) in the post-Good Friday Agreement era.
Northern Irish women's writing is going from strength to strength and this anthology captures its current richness and audacity.
Featuring work by:
Linda Anderson, Jean Bleakney, Maureen Boyle, Colette Bryce, Lucy Caldwell, Emma Campbell, Julieann Campbell, Ruth Carr, Jan Carson, Paula Cunningham, Celia de Fréine, Anne Devlin, Moyra Donaldson, Wendy Erskine, Leontia Flynn, Miriam Gamble, Rosemary Jenkinson, Deirdre Madden, Bernie McGill, Medbh McGuckian, Susan McKay, Sinéad Morrissey, Joan Newmann, Kate Newmann, Roisín O'Donnell, Heather Richardson, Janice Fitzpatrick Simmons, Cherry Smyth, Gráinne Tobin, Margaret Ward, Tara West, Sheena Wilkinson, Ann Zell.