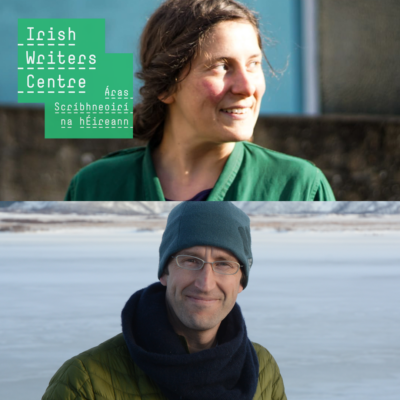 Irish Writers Centre Climate Writing Group: Writing for a Change 2023
Info
Date:
June 28, 2023
Time:
7-8.30pm
Location:
Online
Price:
Free (ticketed)
Register here
Please join us for the third session of Irish Writers Centre Climate Writing Group: Writing for a Change 2023. This is the third in a series of six online sessions made possible by Dublin UNESCO City of Literature. There is no fee for attending these sessions, they are a gift to all writers to take away and use in their work with the goal of exploring climate action through fiction and creative non-fiction. Special guest host for the evening is author Kerri ní Dochartaigh, who will be joined by award winning author Robert Macfarlane.
---
What do we do in these sessions?
Each session lasts one and a half hours and can consist of the following:
Interview Guest Author – literary fiction, non-fiction, poetry, speculative fiction, essay, etc
Interview Guest NGO, politician, policy maker, or scientist involved in conservation, climate justice, ecology, politics, industry, law, agriculture, finance etc
Guest publishers and editors
Book reviews
Occasional writing exercises, tuition, and feedback. NB this is not a writing course.
Discussions
Networking
---
Who is it for?
Anyone with an interest in averting further climate change through poetry and prose
Anyone interested in writing fiction (all genres), non-fiction, poetry, memoir, creative non-fiction
You do NOT have to change the genre you write in, you can simply embed some positive climate solutions into your writing
You can be at any stage of your writing career, from beginner to published
Those with a background in climate change, or newcomers who want to know more
Booklovers
---
Guest Host and Authors
Kerri ní Dochartaigh

Robert Macfarlane

Rebecca O'Connor
Will Govan
Biographies below. 
---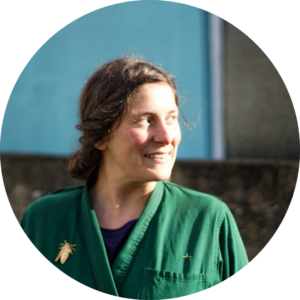 Kerri ní Dochartaigh is the author of Thin Places which was highly commended by the Wainwright Prize for Nature Writing 2021. In Thin Places, a mixture of memoir, history, and nature writing, Kerri explores how nature kept her sane and helped her heal … and she asks us to remember that the land we fight over is much more than lines on a map. She has written for the Guardian, Irish Times, BBC, Winter Papers, and others. Cacophony of Bone, her second book, was published in May 2023.
---
Robert Macfarlane is a writer of books about nature, people and place including Underland, The Old Ways, Landmarks and Mountains of the Mind, and — with artist Jackie Morris — The Lost Words and The Lost Spells. His work has been widely adapted for film, television, stage, radio and music, and he's collaborated with artists and musicians including Johnny Flynn, Karine Polwart and Cosmo Sheldrake. He's a Professor of Literature and the Environmental Humanities at the University of Cambridge.
---
Rebecca O'Connor's
debut poetry collection
We'll Sing Blackbird 
was shortlisted for the Irish Times Shine Strong Award and she is the recipient of a Geoffrey Dearmer Prize from Poetry Review. More recently, her work was longlisted for the National Poetry Competition and shortlisted for the Montreal International Poetry Prize. Her work has been published in the Guardian, the Irish Times, Poetry Ireland, Poetry Review, The Spectator, The Stinging Fly and elsewhere. She lives in rural Ireland, where she and her husband set up 
The Moth
 in 2010. She edited and designed 
The Moth
 and 
The Caterpillar
 magazines up until their cessation in spring this year, and she runs several literary prizes, including The Moth Nature Writing Prize, judged this year by Kathleen Jamie. Her debut novel, 
He Is Mine and I Have No Other
, was published by Canongate in 2018.
---
Will Govan grew up in the UK, where he acted in several Shakespeare productions before choosing to study portrait painting at the Heatherley School of Fine Art in London. He is an artist and co-founder of The Moth. After a hiatus of seven years, in which he interviewed the likes of Colm Tobin, Sally Rooney and Anne Enright for The Moth magazine, he is returning to his first love, reviving the award-winning Moth Productions theatre company to take on the role of Oscar Wilde in Work is the Curse of the Drinking Classes. He also has a keen interest in nature and has been rewilding their garden.