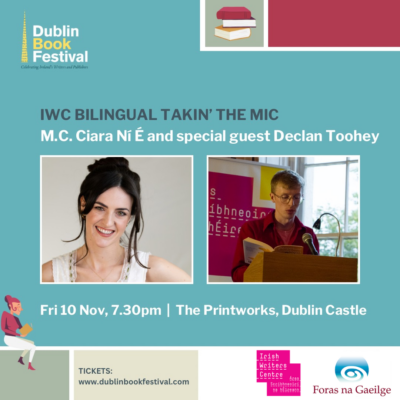 IWC Bilingual Takin' the Mic at Dublin Book Festival
Tá Takin' the Mic ag Féile Leabhar Bhaile Átha Cliath le hghaidh sár-oíche filíochta, focal labhartha agus grinn i mBéarla agus i nGaeilge. Arna óstáil ag M.C. Ciara Ní É le léamha ó aoi speisialta Declan Toohey chomh maith le 'mic oscailte' do scríbhneoirí, filí agus ceoltóirí. Fáilte roimh chách!
Takin' the Mic returns to Dublin Book Festival for an evening of poetry and prose in English and Irish. Hosted by an M.C. with readings from special guest author Declan Toohey as well as an 'open mic' for writers, poets and musicians. Everyone welcome!
Tá an ócáid ​​seo maoinithe ag Foras na Gaeilge. 
This event is funded by Foras na Gaeilge.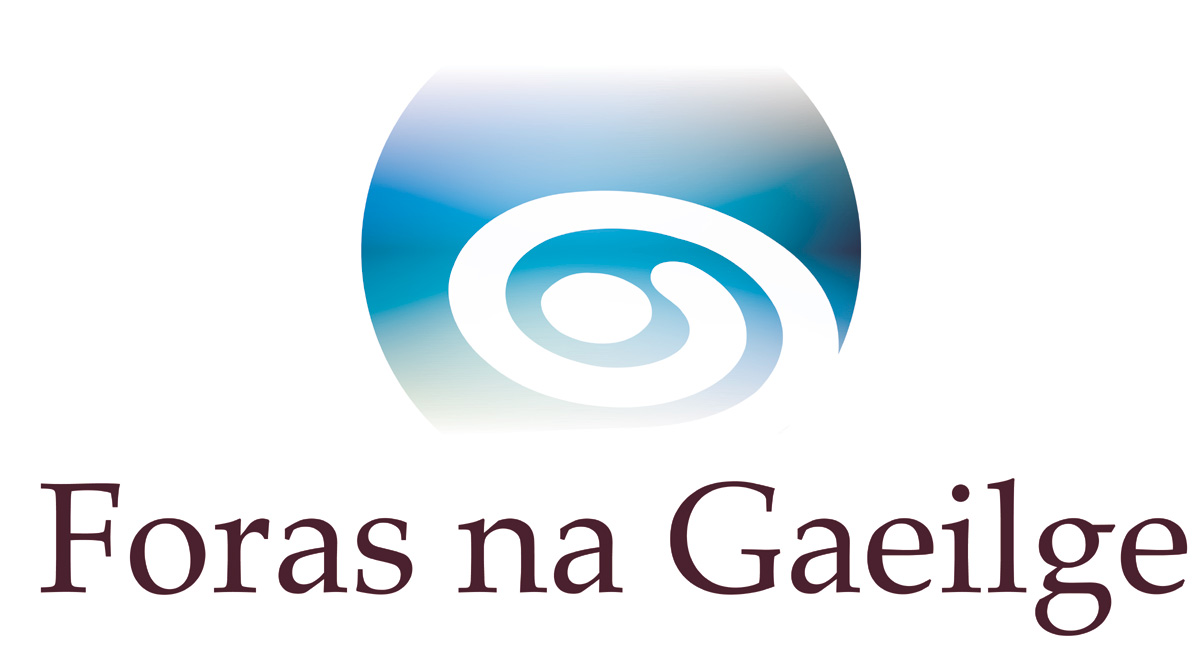 ---
House Rules
– Three mins per performer
– Performers should register their interest in advance via the google surveys below.
– Performers will be informed of their slot via email a week before the event. 
Register your interest to read at IWC Takin' the Mic | Cláraigh do spéis le léamh ag IWC Takin' the Mic
---
M.C : Ciara Ní É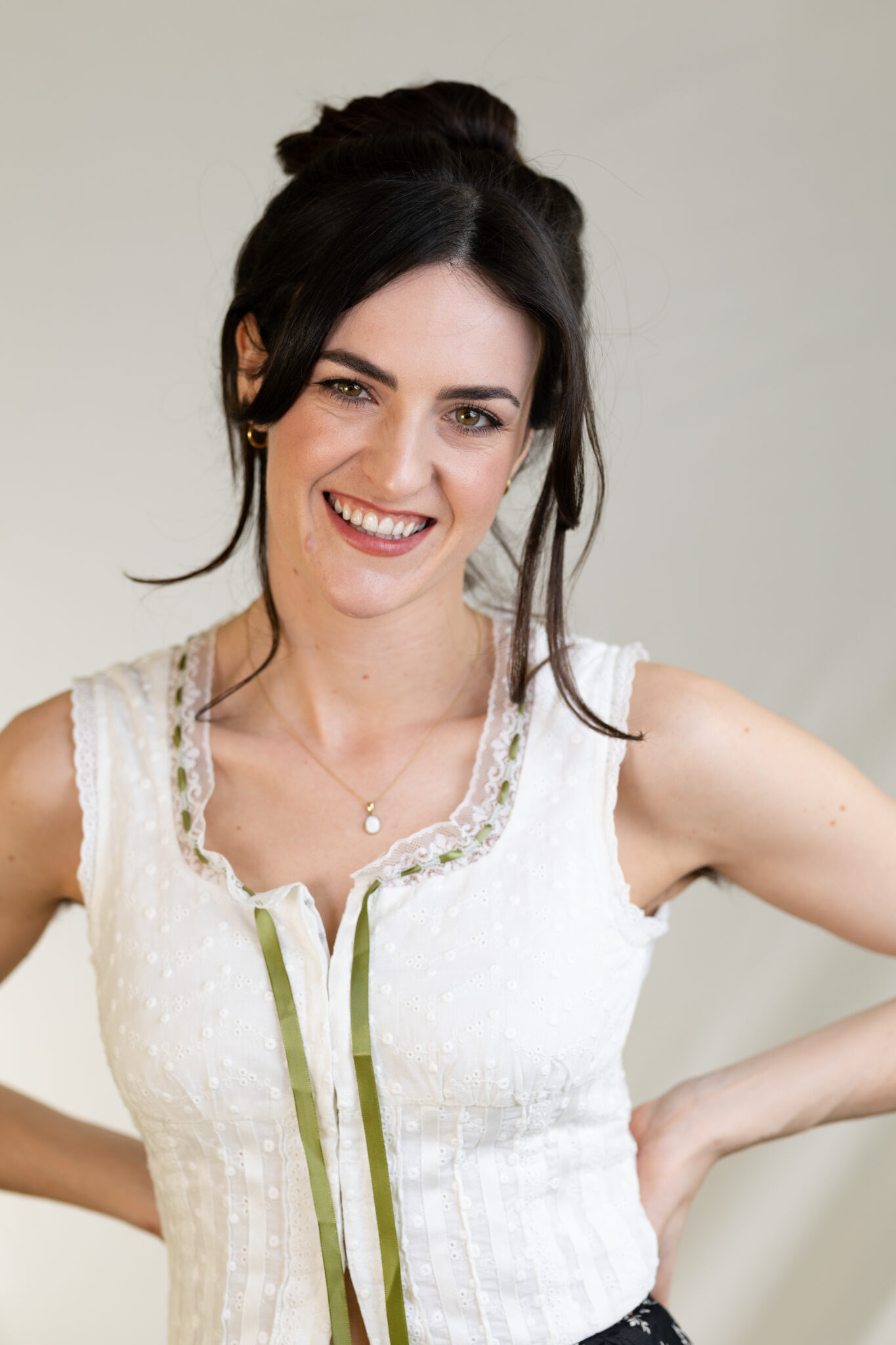 Headshot: Ciara Ní É
Is file í Ciara Ní É a bhfuil a cuid fiíochta léite aici i Nua-Eabhrac, i Londain, sa Bhruiséil, sa tSualainn, agus sa bhaile in Éirinn. Bhí sí ar an liosta '100 Women Changing Ireland in 2022' de chuid an Irish Examiner. Tá sí mar Ealaíontóir Cónaithe le Scoil na Gaeilge, an Léinn Cheiltigh & an Bhéaloidis UCD 2023, agus bhí sí mar Ealaíontóir Cónaithe leis an Dublin Fringe Festival in 2022. Foilsíodh saothar dá cuid sna díolaim Marrow/Cnámh agus Smior, Washing Windows Too, Queering the Green, agus in irisí éagsúla. Chomhbhunaitheoir an chomharghrúpa AerachAiteachGaelach í agus is ambasadóir í le hÁras Scríbhneoirí na hÉireann. Foilseofar a céad chnuasach filíochta an bhliain seo chugainn.
Writer and activist Ciara Ní É has performed in New York, London, Brussels, and Sweden. She was chosen as one of the Irish Examiner's '100 Women Changing Ireland in 2022'. She is Artist in Residence UCD School of Irish, Celtic Studies & Folklore 2023, and she was Artist in Residence with the Dublin Fringe Festival in 2022. Her work has been published in the recent anthologies Bone and Marrow/Cnámh agus Smior, Queering the Green and Washing Windows Too, in various journals, and on YouTube. She is a co-founder of the LGBTQ+ arts collective AerachAiteachGaelach and is an Irish Writers Centre ambassador. Currently working on a short film as director, her first poetry collection will be published in 2024.
---
Special Guests:
Declan Toohey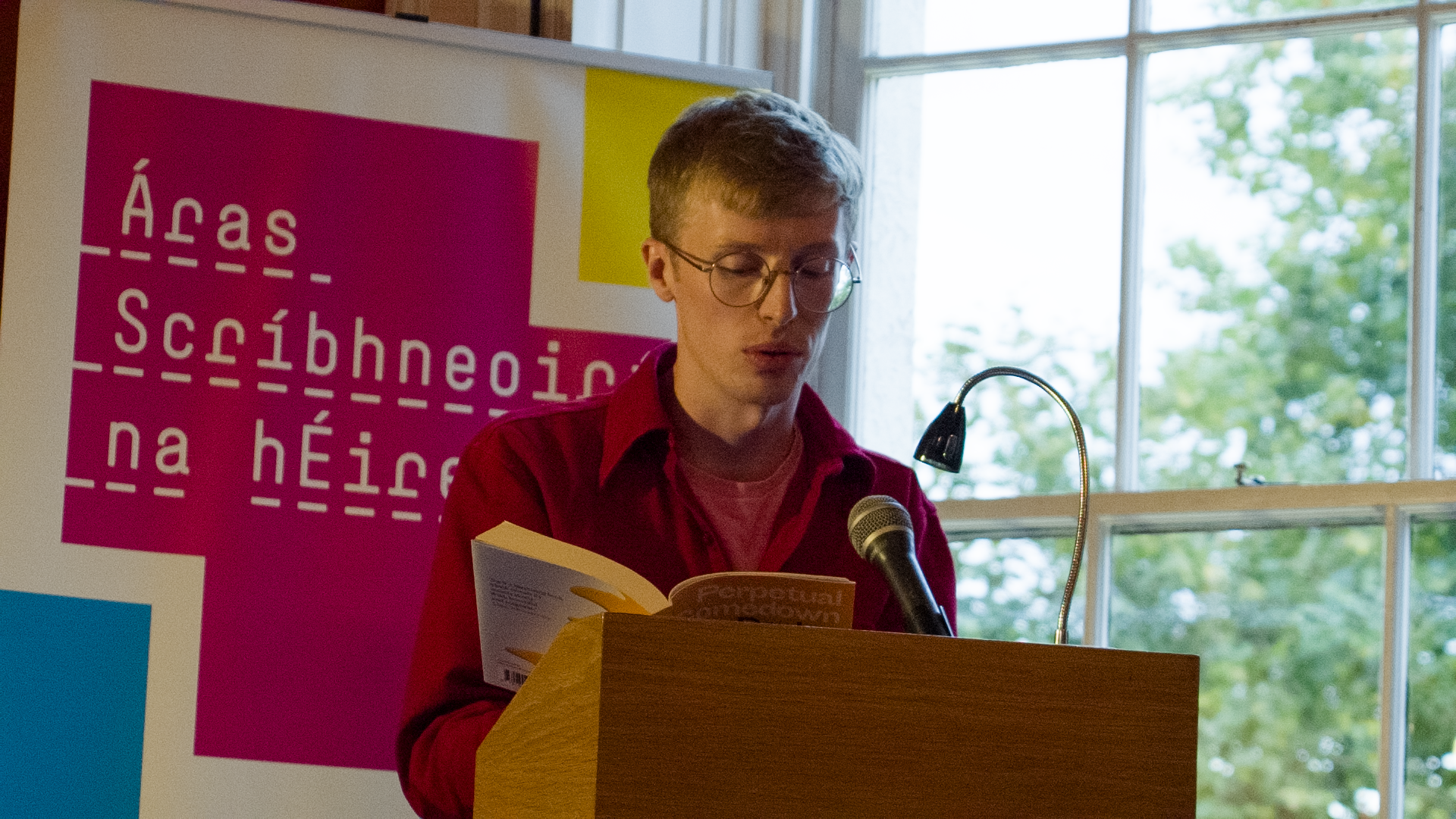 Declan Toohey at the Irish Writers Centre
Declan Toohey is from County Kildare. His work has appeared in Channel, the Irish Times and the Irish Independent, among other outlets. An MFA graduate of University College Dublin, he is the recipient of an Agility Award and a Literature Bursary from the Arts Council of Ireland. Perpetual Comedown is his first novel.
---
 Irish Writers Centre / Dublin Book Festival Foundation writers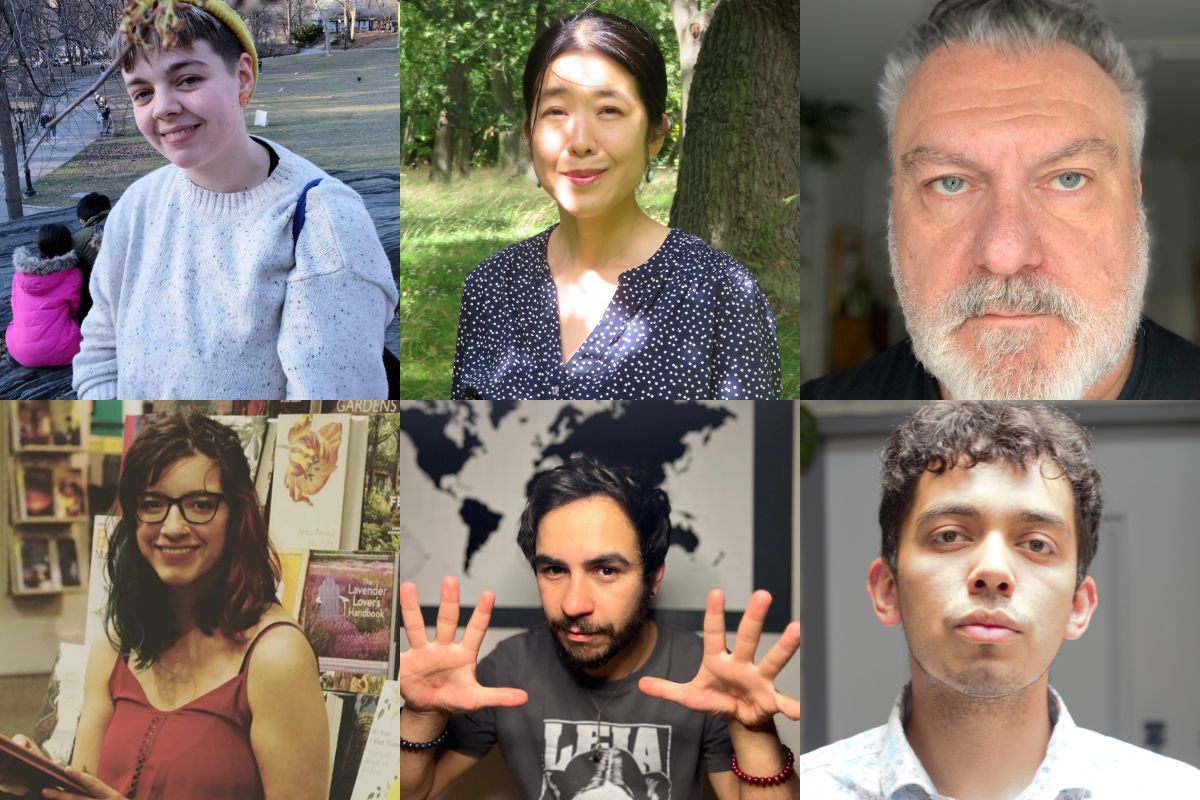 Sam Furlong, Mai Ishikawa, Brian McGuinness, Sara Ribeiro, Glauber Silva and Kenneth Vill
We are delighted to announce that the six writers selected for the 2023 IWC/DBF Foundation Programme will be reading at this Dublin Book Festival Takin' the Mic event: Sam Furlong, Mai Ishikawa, Brian McGuinness, Sara Ribeiro, Glauber Silva and Kenneth Vill.
Foundation, organised in association with the Dublin Book Festival, is a training and development programme for writers currently underrepresented in Irish Literature. The six writers have been developing new work with support from their mentor, Sarah Maria Griffin. Find out more about the writers and the Foundation Programme here. 
---
Please note, the event space is wheelchair accessible for both audience members and open mic participants. For further information on access to The Printworks, Dublin Castle, please email info@irishwriterscentre.ie.