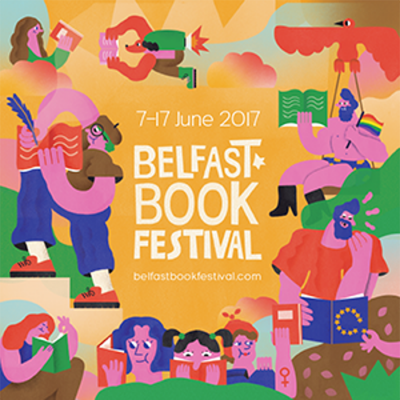 Launch: Belfast Book Festival
Date: Wed 31 May
Time: 6.30pm
Irish Writers Centre are delighted to host the Dublin launch of the 2017 Belfast Book Festival.
Join the Belfast Book Festival for drinks and nibbles in the Irish Writers Centre at 6.30pm on Wednesday 31 May and catch some of this year's festival highlights including Stephen Sexton (fresh from winning The Poetry Society's National Poetry Competition), Jan Carson and Larks. 
Running from the 7-17th June, this year's festival features a unique, diverse and highly creative programme; catering for a wide range of interests and exploring many topical themes.  Through authors, workshops, music, comedy, poetry, theatre and discussions festival-goers will be treated to the best international and local talent at the Crescent Arts Centre and partner venues across the city.

RSVP to Gail Jones at marketing@crescentarts.org