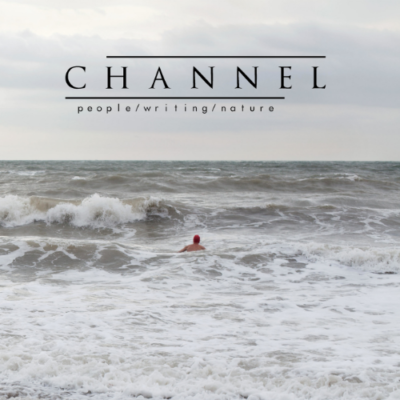 Launch of Channel Issue 6
All are welcome to join us for the launch of Issue 6 of Channel, Ireland's journal of environmental writing. 

As capacity is limited for this event, booking via Eventbrite is essential. We would kindly request that visitors to the IWC building wear a face covering when moving around shared spaces.
---
Edited by Cassia Gaden Gilmartin and Elizabeth Murtough with assistance from Dorje de Burgh, Channel publishes Irish and international writing that fosters connection between people and nature in a time of ecological crisis. The editors look forward to connecting with readers and collaborators in-person at this issue's launch, Channel's first live event since the launch of Issue 1 at the IWC in 2019.
The launch will feature contributor readings along with a musical performance by vocal artist and songwriter Siobhán Kavanagh. Refreshments will be provided.
The release of Issue 6 will also be celebrated with an online launch via YouTube Premiere on Poetry Day Ireland, 28 April 2022, starting at 8.00pm. Full details of both launch events can be found on Channel's website.
---
About Channel
Channel is a literary magazine born out of the climate crisis, publishing poetry and prose that fosters connection between people and planet. Conceived in 2019, on the day of the first global climate strike that year, it responds to a need for new narratives surrounding nature in the public consciousness and seeks to build a community of Irish and international writers, artists and readers whose work is grounded in ecological concern.
Channel is edited by Cassia Gaden Gilmartin and Elizabeth Murtough, with assistance from 2022 Publishing Intern Dorje de Burgh, and funded by the Arts Council.
---