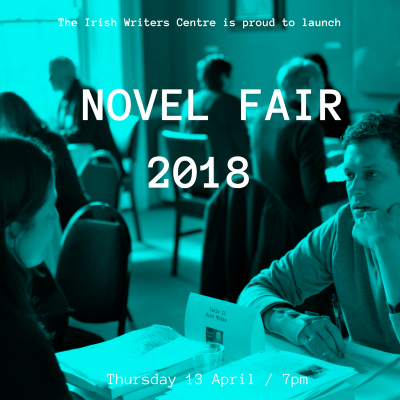 Launch of Novel Fair 2018
Launch of Novel Fair 2018
Thur 13 April 2017
7pm – 8.30pm
Budding novelists, get ready: Novel Fair 2018 is here!
The Novel Fair is an Irish Writers Centre initiative which aims to introduce up-and-coming writers to top publishers and literary agents, giving novelists the opportunity to bypass the slush pile, pitch their ideas and place their synopsis and sample chapters directly into the hands of publishers and agents.
This event marks the beginning of the Novel Fair 2018 submissions period which will remain open for six months, with the Fair itself taking place in February 2018. The launch will allow aspiring novelists to gain the inside track about how the Fair works.
Former Novel Fair winner Andrea Carter (Death at Whitewater Church and Treacherous Strand) will share insights on this unique opportunity to connect with publishers and agents, while Dan Bolger of New Island Books will give his take on what publishers are looking for on the day. The panel will be chaired by a former Novel Fair judge Martina Devlin who will reveal best submission practices and offer a rundown of all the success stories to date.
A must for anyone who has ever dreamed of getting a novel published.
Our media partner: