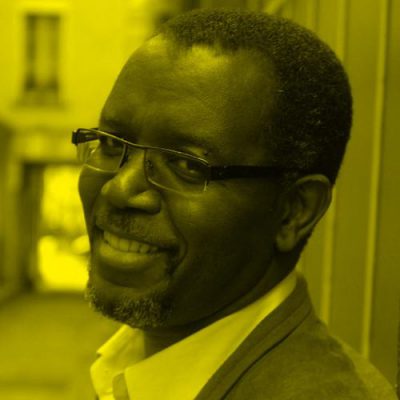 Open Masterclass with Louis-Philippe Dalembert
Starts: Tuesday 15 March 2016 
Time: 11.30am –1pm
Cost: €8 / €5 | Book via Eventbrite
The French Embassy and the Irish Writers Centre are offering an open masterclass with Haitian poet, novelist, essayist, and short story writer Louis-Philippe Dalembert.
Louis-Philippe Dalembert takes his place among the most important Haitian writers of his generation. His works, praised by critics in France and abroad, have been translated into many languages (English, Italian, Spanish, German, Portuguese, Danish, Romanian, Serbo-Croat).
His writing reflects his vagabond nature even as it often returns autobiographically to his childhood or places a male child protagonist in a world of liminalities. References and allusions to the Old Testament as well as to his birthplace can be seen throughout his poetry and his prose.
As a great traveller, or self described vagabond, he has lived in Haiti; Nancy and Paris in France; Berlin, Munich and Bremen in Germany; Rome and Florence in Italy; Bern, in Switzerland; Jerusalem; Milwaukee, where he taught at University Wisconsin-Milwaukee as a visiting associate Professor for the Department of French, Italian, and Comparative Literature; and travelled to the Americas (North and South including the Andes); in the Middle-East as well as Africa, Europe and of course the Caribbean. Always seeking new echoes of his native island home, he now divides his home between Paris, Port-au-Prince and Italy.