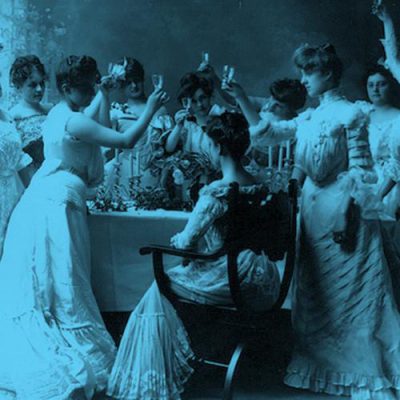 Nollaig na mBan with the Women's Museum of Ireland and The Anti Room
Info
Date:
January 6, 2015
Nollaig na mBan with the Women's Museum of Ireland and The Anti Room
Tuesday 6 January
Doors: 7.45pm | Event: 8pm
Tickets: SOLD OUT
Instead of putting your feet up on the 6th, come along to the Irish Writers Centre for an evening of entertainment!
Kicking off our Nollaig na mBan event, we've invited special guests Róisín Agnew, Claire Hennessy and Una Mullally to take to our soapbox and bare their souls. We want to know what's on their minds at the start of 2015. It's sure to be honest, fast-paced and fun!
The Anti Room will then host an eclectic panel including actress and writer Tara Flynn, writer Louise O'Neill and co-founder of Tramp Press, Lisa Coen who will discuss the popularity of confessional writing and the rise of the unstoppable force; the female essayist.
We're also encouraging guests to take part in a New Year's Kris Kindle! Bring along a much-loved book by a female writer, wrap it in newspaper and label or tag it with a description of no more than 3 lines. If you bring a book, you go home with one too! We're taking #ReadWomen into 2015.
SOLD OUT