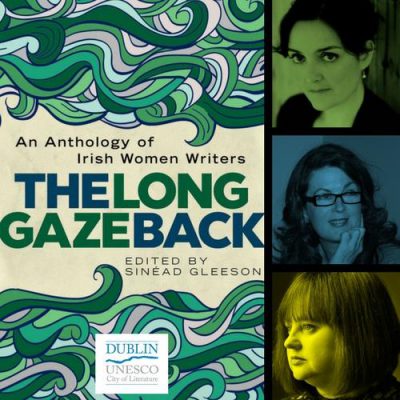 One City One Book: The Art of the Short Story
Starts: Sat 14 April, 2018
Time: 10.00am, 11.30am and 1.00pm
Duration: 1 hour
All workshops are free but booking is essential.
*BOOKED OUT*
Essential Crafting for the Short Story with Christine Dwyer Hickey
10.00am – 11.15am (Booking through Eventbrite)
Writing Winning Short Stories with Nuala O'Connor
11.30am – 12.45pm (Booking through Eventbrite)
Truth is Stranger Than, etc… with June Caldwell
1.00pm – 2.15am (Booking through Eventbrite)
'I wanted this book to look back, as well as forward: to trace a line to the past when women publishing their writing was rare, and often discouraged.' – Sinéad Gleeson. 
Described as 'a feast of female voices' The Long Gaze Back, An Anthology of Irish Women Writers edited by Sinéad Gleeson, is a comprehensive, celebratory collection of stories written entirely by Irish women and published just as the short story made it's comeback in 2016. Spanning four centuries and featuring some of Ireland's most gifted writers it embraces the diversity and talent that makes the short story one of the most engaging forms of literature today.
To celebrate 2018: One City One Book, The Irish Writers Centre presents a day-long series celebrating the art of the short story. The series consists of three writing workshops with acclaimed authors June Caldwell, Christine Dwyer Hickey and Nuala O'Connor.
In association with