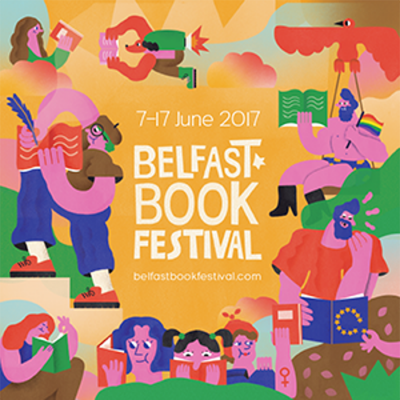 Publishing Day at the Belfast Book Festival
Date: Saturday 13 June 2015
Time: 10.30am–4pm
Venue: Crescent Arts Centre, Belfast
Cost: £30 / £25* IWC Members & Crescent Arts Centre Writing Groups 
The Irish Writers Centre is thrilled to take our established Publishing Day series on the road and connect with new audiences in Northern Ireland. This one-day seminar is suited to writers of all genres and forms who are seeking to get published.
Industry professionals like Patsy Horton of Blackstaff Press/Publishing Ireland will highlight some of the trends and changes in the publishing sector, Daniel Bolger, Commissioning Editor at New Island Books, was due to examine the best practice for submissions but due to unforeseen circumstances is no longer able to attend. This slot will now be led by Amy Herron from the Irish Writers Centre, whose background is in publishing. Arts publicist Stephanie Dickenson will reveal all about the must-have author profile and book PR and we will also welcome Jan Carson and Gavin Corbett in discussion about their own publishing experiences.
Our expert line-up is certain to help you on your way from manuscript to finished publication.
10.30–11.45am Patsy Horton, Publishing Ireland 
12.00–1.15pm Amy Herron, Irish Writers Centre  (*original line-up: Daniel Bolger, Commissioning Editor at New Island Books)
2.00–3.00pm Stephanie Dickenson
3.05–4.00pm Jan Carson & Gavin Corbett in conversation 
About the line-up
Patsy Horton is the Managing Editor of Blackstaff Press and is the President of Publishing Ireland. Patsy also represents Publishing Ireland on the committee of Words Ireland; an umbrella organisation for seven literature bodies. 
Daniel Bolger is Commissioning Editor at New Island Books, and has worked in Irish publishing for nearly ten years.
Stephanie Dickenson is one of Ireland's most experienced arts publicists. The services she provides include generating editorial and delivering social media campaigns on behalf of her clients, along with offering more holistic communications support & advice. She has worked with host of literary clients including Children's Books Ireland and Hay Festival Kells. 
Jan Carson is a writer and community arts development officer currently based in Belfast, Northern Ireland. Jan was a recipient of the Arts Council NI's Artist's Career Enhancement Bursary in 2014. Her first novel, Malcolm Orange Disappears was published by Liberties Press, Dublin in June 2014.
Gavin Corbett was born in the west of Ireland and grew up in Dublin. His novels include This is the Way (London, Fourth Estate/New York, Faber, 2013), for which he received the 2013 Kerry Group Irish Novel of the Year; and Green Glowing Skull which has just been released (Fourth Estate, 2015).
This event is kindly supported by Words Ireland.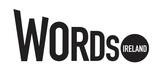 * Attendees will be charged in Euro based on the exchange rate of 13 May 2015.