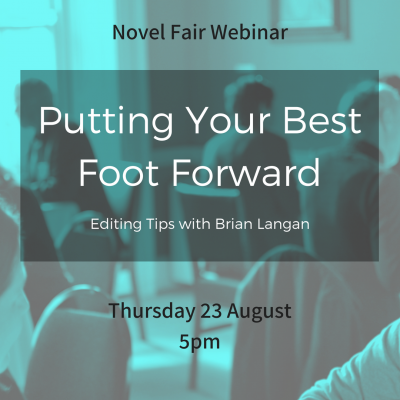 Putting Your Best Foot Forward: Novel Fair Webinar with Brian Langan
Info
Date:
August 23, 2018
Thursday 23 August 2018
5pm
Watch the webinar here
In the first of our Novel Fair webinars we'll be chatting to editor Brian Langan about editing your work, working to deadlines, polishing your scripts and other bits and bobs related to novel writing.
Brian will also talk about his experience as a publisher at Novel Fair and what publishers and agents are looking for with pitches and meeting the finalists.
Register via Eventbrite and send your Novel Fair questions for Brian in advance!
Brian Langan is a freelance editor, with over two decades experience in publishing. As editor at Transworld/Doubleday Ireland, an imprint of Penguin Random House, his authors included Donal Ryan, Hilary Fannin, Colm O'Regan and Conor O'Clery. Brian is also a published author and is currently writing his second novel.