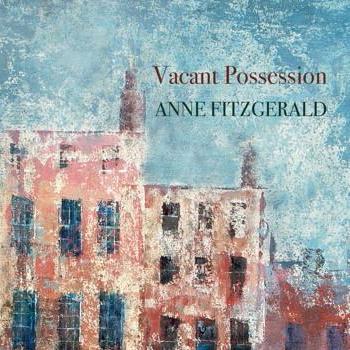 SALMON POETRY: Launch of Vacant Possession by Anne Fitzgerald and After the Fall by Brian Kirk
Info
Date:
November 9, 2017
Thursday 9 November
6.30 – 8.30 pm | All welcome
Salmon Poetry invites you to an evening at the Irish Writers Centre for the twin launch of Vacant Possession and After the Fall, two new collections of poetry by Anne Fitzgerald and Brian Kirk respectively.
Vacant Possession by Anne Fitzgerald
Anne Fitzgerald was raised in Sandycove, County Dublin. She is a graduate of Trinity College, Dublin and Queen's University, Belfast. Her poetry collections are Swimming Lessons (Wales, Stonebridge, 2001), The Map of Everything (Dublin, Forty Foot, 2006) and Beyond the Sea (Co. Clare, Salmon Poetry, 2012).
In 2006 Anne founded Forty Foot Press, in addition to two School Publishing Houses, Monkstown Educate Together Press (MET Press, 2003) and Loreto Abbey Dalkey Press (LAD Press, 2004). She is a recipient of the Ireland Fund of Monaco Writer-in-Residence bursary at The Princess Grace Irish Library, Monaco. She teaches Creative Writing in Ireland and North America. Anne lives in Dún Laoghaire, County Dublin.
Praise for Anne Fitzgerald;
'Is there a poet writing in Ireland who feels so profoundly and knows more surely love's obsessions, its piercing chronicles,
its succour and sorrows than Anne Fitzgerald? The poems in Vacant Possession char the page, leaving their imprint, imperishable, unique.'
  Frank Mc Guinness
'Raw, poignant, wrenching, and deeply courageous, this beautiful collection of poetry took my breath away. Each poem is a gift, wrapped in luminous, lyrical verse. Standing firmly in her own truth, Fitzgerald takes us on a tour de force of the human condition, the search for self, and Ireland's shameful treatment of the unmarried mother and her child. As an adoptee, I wept many times as I read this stunning collection, but it is the universality of these devastating poems that grants them their power. Fearless, Fitzgerald takes us on a journey of love, loss, death, abandonment and grief. Despite the inherent pain in these poems, she never surrenders to self-pity. With near-invisible artistry, Fitzgerald weaves agonizing loss into redemptive power and ensures that love breathes on every page.'
     Caitriona Palmer, Author of An Affair with my Mother (Penguin, 2016)
After the Fall by Brian Kirk
Brian Kirk's poetry is a poetry of time and place. In poems of controlled passion and energy, he maps out his territory which, on the surface is domestic, but on closer examination reveals something much deeper. God, religion, family, and above all love as it is in its reality without any dressing or highflown nonsense. The poems here are as tender as they are vulnerable: lovers, children, fathers, sons, uncles – the whole gamut of family life – all are treated with compassion, and whatever questions he raises he never opts for glib or easy formulation. "She walked into the Sheaf of Wheat one night and disappeared." So opens one of the poems, (Persephone), with the compacted mystery of a Dashiell Hammett. Something has fallen and given way, and Brian Kirk's poems miraculously sift the wreckage for its poetry and human mystery.
Brian Kirk is an award winning poet and short story writer from Clondalkin in Dublin. He was selected for the Poetry Ireland Introductions Series in 2013 and was shortlisted for the Patrick Kavanagh Award in 2014 and 2015. He won the Jonathan Swift Creative Writing Award for Poetry in 2014, the Bailieborough Poetry Prize in 2015 and the Galway RCC Poetry Award in 2016. His poetry film Red Line Haiku was featured at the Red Line Book Festival in October 2015 and was subsequently shortlisted for the Ó Bhéal Poetry Film Competition in 2016. His poetry has been widely published and has been nominated for the Forward Prize and Pushcart Prize. His novel for 9-12 year olds The Rising Son was published in December 2015. He is a member of the Hibernian Poetry Workshop and he blogs at 
www.briankirkwriter.com
.
Praise for Brian Kirk;
"Brian Kirk's poetry exhibits mastery of craft and respect for both poetic form and experiment. In his 'broken song / from restless birds', he displays the contemplative gifts of the natural philosopher. Here we have an Everyman exploring the joys of love and familial relationships, the tedium of office and farm work, the disappointments of religion and world politics, 'and the rest / that makes our lives so blundering, so blessed.'"
Breda Wall Ryan