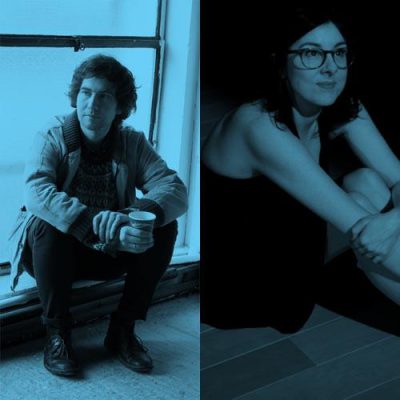 Songbook with Valerie Francis and Conor Deasy | Dublin Book Festival
Info
Date:
November 14, 2015
Songbook – exploring the craft of songwriting in music 
Date: Saturday 14 November | Time: 7.30pm
Venue: Boys' School, Smock Alley
Fee: €8 online / €10 door
Advance booking via Eventbrite
Brought to you by the Irish Writers Centre and Homebeat as part of the Dublin Book Festival 
Performances & chats from Valerie Francis and Conor Deasy (Biggles Flys Again/Tomorrows), in conversation with Emmet Condon
Songbook – a series that brings wordsmiths and music lovers together – welcomes Valerie Francis and Conor Deasy to chat about their inspirations, musical journeys and the art of honing their craft.
Francis has been nominated for a clutch of awards and is lauded for her musical hopscotch sounds that jump seamlessly from ambient melodies to more pop-fused beats. Deasy, adept at crafting intelligent and melodic pop gems, is an experimentalist known to explore modern textures with traditional undercurrents.
Expect soul-baring conversations and mesmerising performances in the intimate and atmospheric surroundings of the Boys' School.