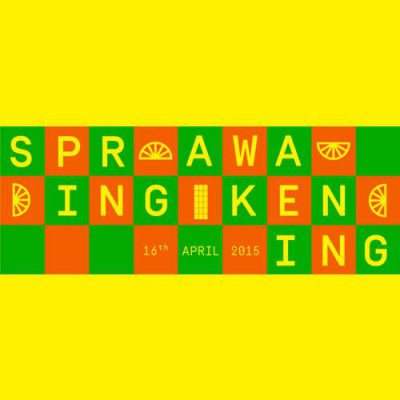 Spring Awakening 16 April 2015
The Irish Writers Centre are delighted to be part of Spring Awakening, the inaugural event for Culture Dublin 1 – an organisation dedicated to promoting awareness and engagement with cultural institutions in the Dublin 1 postcode. Spring Awakening will be a day of free, open culture, where you can step inside some of Dublin's most venerated buildings and celebrate this often-overlooked area of the city centre. Take an Argentine tango lesson, learn about Georgian architecture, get re-acquainted with Joyce or learn how to write a novel. For Spring Awakening, these buildings and activities are yours to explore and enjoy.
Programme:
1.05pm:
Free gig from The Young Folk as part of Musictown
3pm:

Dublin City Literary Bike Tour – book tickets here.
Irish Writers Centre and Dublin City Bike Tours invite you to get to know the literary history behind the Dublin 1 area with a free bike tour 3pm. Arrive 30 minutes beforehand and bring appropriate waterproof gear! Tour leaves from Isaac's Hostel, Frenchman's Lane, tickets are limited but free, link to follow.
From 5pm:
Dublin City Gallery The Hugh Lane
Free children's workshops in the front hall, guided tours of the exhibitions and late opening until 8pm.
Free Joycean walking tours (6pm and 7pm) with emphasis on the local area. Book here: (http://jamesjoyce.ie/event/spring-awakening-walking-tours/)  Free entry to the James Joyce Centre.
Free talks from the Architectural Preservation Society and tours of North Great George's Street.
4.30pm – 6.30pm Free 'Novel Writing Workshops'
'Beginning Your Novel, Developing Your Idea' – Rob Doyle – Tickets http://bit.ly/1Ip9Xfe
'Finishing Your Novel, Executing Your Idea' – Mary O'Donnell – Tickets http://bit.ly/1GOQ3Jt
7pm Launch of the Irish Writers Centre Novel Fair Competition
Club Na Múinteoirí – The Teacher's Club
Free performance of Val O'Donnell's Flann's Yer Only Man at 8pm
Argentinean Tango Fiesta Evening – open classes from 7pm with a tango display and an open dance at 10pm
Late opening until 8pm with free hardback Hillsboro publications for all attendees and reduced rates!
Late Opening from 5 – 7.30pm and a performance of Neil O'Shea's The Writers Entertain at 6pm
Belvedere House
Open evening to view the stunning refurbished surroundings of Belvedere House
Late opening until 8pm of Dead Zoo