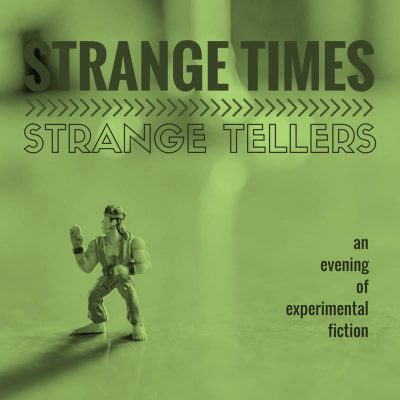 Strange Times Strange Tellers Experimental Fiction Showcase
Thurs 2 April | 7pm
We are delighted to present a showcase of experimental fiction by the students of Dave Lordan's Strange Times Strange Tellers spring creative writing course, here at the Centre. Inspired by the works of Flann O'Brien, James Joyce, David Foster Wallace and Roberto Bolaño, the experimental fiction showcase will introduce you to a new generation of writers with an idiosyncratic vision of the world.
Dave Lordan is the author of the experimental fiction collection First Book of Frags, published by Wurmpress, and is editor of the forthcoming Young Irelanders fiction anthology published by New Island. More at: www.davelordanwriter.com @vadenadrol
All are welcome – doors open at 6.30pm, readings start at 7pm.