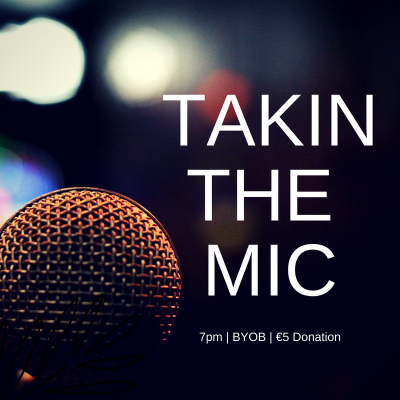 Takin the Mic: Read at the Ravine
Friday 15 June 2018
7 – 9pm
Venue: Tropical Ravine House, Belfast,
Performing slots can be booked through Eventbrite.
Our monthly open-mic night, Takin the Mic, goes to the Belfast Book Festival for a very special Tropical Takeover.
Join IWC Roaming Writer-in-Residence Jan Carson on her last stop in Belfast's Tropical Ravine as she hosts a line-up of special guests including Wendy Erskine, Michael Nolan and singer-songwriter Joshua Burnside, writers from the "Postcard Stories" Project and, of course, open-mic performers of spoken word, poetry, comedy and music.
Sign up to perform at the link above or come along to hear an evening of exciting work from writers from across the island.
A few things to note: 
– Five mins per performer
– Slots are on a first come, first served basis
– Performers should sign up in advance via Eventbrite.