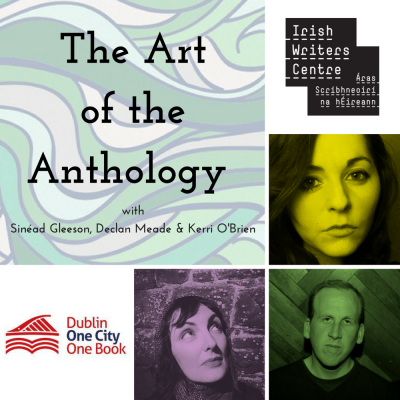 Date: Saturday 14 April
Time: 3pm
Tickets: Free. Book through Eventbrite
'I wanted this book to look back, as well as forward: to trace a line to the past when women publishing their writing was rare, and often discouraged.' – Sinéad Gleeson.
Described as 'a feast of female voices' The Long Gaze Back, An Anthology of Irish Women Writers edited by Sinéad Gleeson, is a comprehensive, celebratory collection of stories written entirely by Irish women and published just as the short story made it's comeback in 2016. Spanning four centuries and featuring some of Ireland's most gifted writers it embraces the diversity and talent that makes the short story one of the most engaging forms of literature today.
To celebrate 2018: One City One Book The Irish Writers Centre presents The Art of the Anthology, a afternoon panel event featuring Sinéad Gleeson, along with Declan Meade and Kerrie O'Brien, as they examine the passions, philosophies and realities of curating the short fiction anthology.