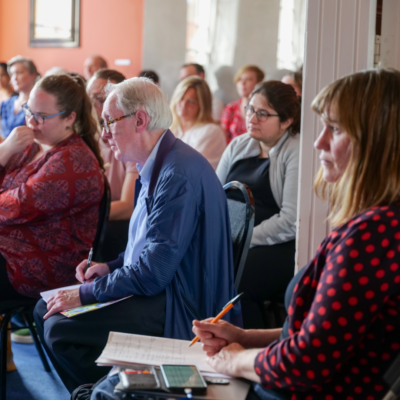 'The Editing Process': A Panel Discussion with AFEPI Ireland's Expert Freelance Editors
Info
Date:
April 22, 2023
Time:
10.30am - 1pm
Location:
Irish Writers Centre
Price:
Ticket price €20 / €15 (IWC members)
Register here
The Irish Writers Centre presents:
'The Editing Process': A Panel Discussion with AFEPI Ireland's Expert Freelance Editors
The Association of Freelance Editors, Proofreaders and Indexers of Ireland (AFEPI Ireland) in conjunction with the Irish Writers Centre is delighted to present a unique opportunity for writers to meet and engage with freelance editors on Saturday 22 April from 10.30am to 1pm in the Irish Writers Centre.
This special in-person event features an in-depth panel discussion followed by a Q & A. The panelists will discuss the editing process in publishing, outline the types of editing a manuscript may need, and share how freelance editors can help writers improve their craft and publishing opportunities. The event will also highlight the various services provided to authors of fiction and creative non-fiction by AFEPI Ireland members.
About the panelists:
Victoria Woodside, editor and Chair, AFEPI Ireland, will discuss AFEPI Ireland's role and mission and the work its editor members do.
Brian Langan, editor and literary agent, will focus on the 'big picture' stages of editing: developmental and structural editing.
Bernadette Kearns, fiction editor, will look at the detailed text work involved in copy-editing and proofreading.
The panel discussion will be followed by tea and coffee, and an opportunity for writers to network with the panelists and other freelance editors who will be in attendance. This event will focus specifically on fiction and creative non-fiction.
Don't miss out on this incredible opportunity! Book your ticket online.