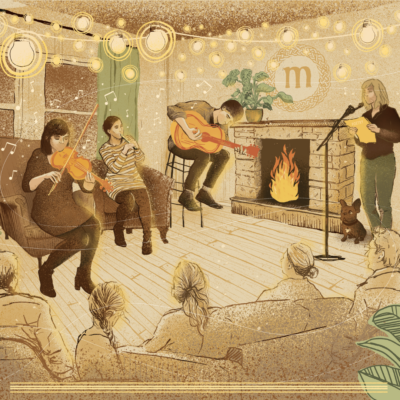 The Living Room Folk Sessions
Info
Date:
May 17, 2023
Time:
7-9pm
Location:
Irish Writers Centre
Price:
€15 (€12 for IWC Members)
Register here
The Living Room Folk Sessions is a series of bespoke Traditional/Folk music and poetry/written word performances set up by musician Mairéad O'Donnell. Each session is curated around a chosen theme with guest writers and musicians joining Mairéad to present a varied and stimulating selection of tunes, words and songs in a relaxed atmosphere.
---
The Living Room Folk Sessions
The Irish Writers Centre on Parnell Square is hosting the next 'Bealtaine' themed session on the 17th of May. With kind support from the Irish Writers Centre and Poetry Ireland, this is the first edition of The Living Room Folk Sessions since 2020!
The line-up for this eagerly anticipated return will include poets Nithy Kasa and Christine Broe, as well as musicians, Josephine Marsh (winner of the TG4 Gradam Ceoil) on button accordian, Paddy Buckenham on guitar, and Mairéad herself on fiddle and vocals. You are invited to pull up a chair, sit back and soak it all up.
Audience members are welcome to BYOB and they can also avail of a complimentary glass of wine or a can of IPA on us!
Tickets cost €15 ( €12 for IWC members)
About the artists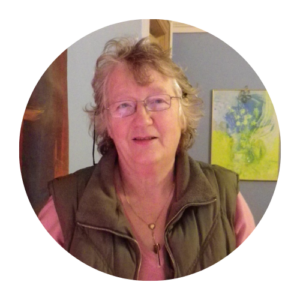 Christine Broe was born in Dublin in 1948, where she settled and raised a family of seven. Having worked as an art teacher and art therapist she began writing poetry in the 1990's. She is a long time member of the Rathmines Writer's Group and has facilitated numerous creative writing workshops.
Having won the inaugural Brendan Kennelly Award in 2001 and gaining international recognition with the awarding of the Premio Cittá di Olbia prize in 2002, Swan Press published her debut collection Solas Sólás in 2003.
Her most recent collection Lifting Light contains poems inspired by bog sculptures, poems twinned with paintings and poems from her everyday life inspired by friendships and family.
---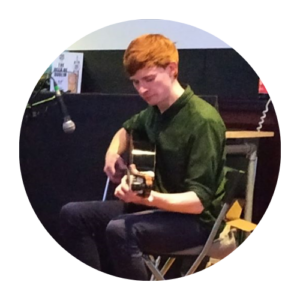 Paddy Buckenham was born and raised in the south-east of England and has been based in Dublin for over a decade. His initial introduction to the guitar was through learning classical
and bass guitar and over the years he progressed to playing traditional/folk music through the encouragement of his Irish parents. This combination of styles has led to him developing
an enhanced and sensitive approach to his playing and accompaniment which he has displayed in his numerous performances in the UK, Scotland, and Ireland.
He has been resident guitarist with "The Living Room Folk Sessions" (www.facebook.com/livingroomfolksessions/) since its inception and took part in that collaborative event at Poetry Ireland 2020.
---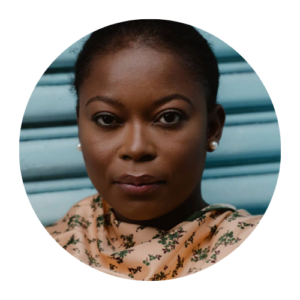 Born in Kimpese, in the DR Congo, Nithy Kasa was raised in its capital Kinshasa and in Galway, west of Ireland. Joining the Dublin Writer's Forum in 2011, she went on to read for Poetry Ireland, the Cúirt International Festival of Literature, Concern, Royal Irish Academy, Ó Bhéal and others. Her poems have been published in Poetry Ireland Review, A New Ulster, SAH Journal, Flare Magazine, UCD Press, Trumpet magazine as well as the National University of Ireland Galway's Archive. She received the Poetry Ireland commissions 2020 and her work was added to the UCD Library Special Collections in 2021. Nithy lives between Ireland and Congo.
Palm Wine Tapper and The Boy at Jericho is the title of her debut collection of poetry published in 2022.
---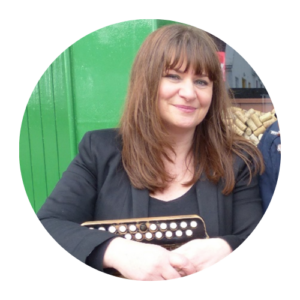 Josephine Marsh is an accordion player/multi-instrumentalist and award-winning composer. In 2020 she was honoured with the prestigious TG4 Gradam Ceoil Award for composer of the year at The Waterfront Theatre in Belfast. Josephine has been commissioned to compose music over the years for RTE Irish radio and ITMA ('Into a Brighter Day' – hornpipe, 2020), TG4 ('A Naomh Brid' – Planxty' for Ceol O Kylemore, Ceiluradh na mBan 2021) and for Music Network ('Spideog' and 'The Coffee House', 2018) composing 'The Coffee House' and 'Spideog' which she performed with her band at the Gradam Ceoil Awards. In 2016 Josephine was part of the Bean an cheoil series (TG4) which highlighted women in Irish music today. Josephine's compositions have been recorded many times by musicians such as Cherish the Ladies, Mick McGoldrick, The London Lassies and many more.
---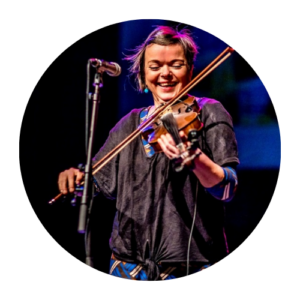 Mairéad O' Donnell (B.A.) is a traditional fiddle player, singer, and curator originally from Co. Limerick and based in Dublin. She has a broad range of experience as a performer and community musician, from creating an innovative music programme for the paediatric unit at Tallaght Hospital, Dublin to playing at Tradfest in Dublin City Hall. She is passionate about connecting with people through her music and song and is the recipient of a 2022 Arts Council Agility award. With a keen interest in poetry and the written word, she established an event in 2019 entitled "The Living Room Folk Sessions." This event provides audiences with an opportunity to lean in and listen to a specially curated celebration of traditional/folk music and poetry/written word based on a chosen theme.
---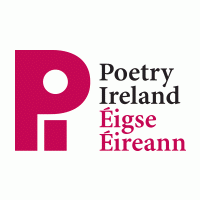 ---