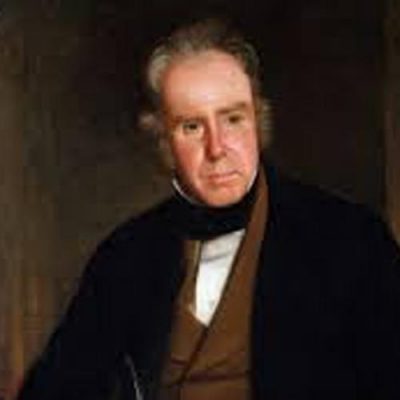 Reading: The Murders at Wildgoose Lodge, Carleton & Me by Peter Duffy
Info
Date:
December 6, 2017
Tuesday 6 December 2017
7.00pm | All welcome
All are welcome to attend a reading of the un-finished play, The murders at Wildgoose Lodge, Carleton and Me by Peter Duffy.
It is a work-in-progress dramatic reading of which will take place from 7pm. The reading will be followed by a Q&A with the audience. There is no charge for the event but donations are welcome to cover costs.
The murders at Wildgoose Lodge took place in 1816, 200 years ago. William Carleton (pictured
in a portrait from The National Gallery of Ireland collection) stayed in the area 
in 1817, saw the gibbeted bodies hanging by the roadside and wrote a story concerning the event. 
This was first published in 1830 as "Confessions of a Reformed Ribbonman" and later in "The Traits and Stories 
of the Irish Peasantry" in 1833 as "Wildgoose Lodge".
While the whole script will cover aspects of life over 
the 200 year period, the main focus especially on Dec 6th will be on Carleton's version of events. 
It is very timely, given a current film in relation to the same events has been seen recently in the cinemas.