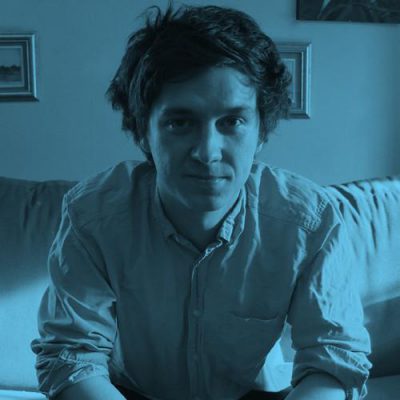 Thomas Morris in conversation | Irish Times Book Club
Info
Date:
January 28, 2016
Date: Thursday 28 January 2016
Time: 7.30pm
Tickets via Eventbrite: €5 / €3 | Tickets on the door: €7
(glass of wine included)
The Irish Times Book Club in association with the Irish Writers Centre present:
We Don't Know What We're Doing – Thomas Morris in conversation with Martin Doyle and the Irish Times Book Club
Join us in Parnell Square for an evening of lively conversation as we welcome The Irish Times literary aficionados who will chat to Thomas Morris about his debut short story collection.
Note: This podcast will be recorded in front of a live audience so be sure to arrive on time.
About the Book:
'Heart-hurtingly acute, laugh-out-loud funny, and not just a book of the year for me but one of the most satisfying collections I've read for years.' Ali Smith, Guardian
A young video shop assistant exchanges the home comforts of one mother-figure for a fleeting encounter with another; a brother and sister find themselves at the bottom of a coal mine with a Japanese tourist; a Welsh stag on a debauched weekend in Dublin confesses an unimaginable truth; and a twice-widowed pensioner tries to persuade the lovely Mrs Morgan to be his date at the town's summer festival…
Set in Caerphilly, a sleepy castle town in South Wales, Thomas Morris' debut collection reveals its treasures in unexpected ways, offering vivid and moving glimpses of the lost, lonely and bemused. By turns poignant, witty, and tender – these entertaining stories detail the lives of people who know where they are, but don't know what they're doing.
This is the work of a young writer with a startlingly fresh voice, an uncanny ear for dialogue and a broad emotional range.
About the Author:
Thomas Morris is from Caerphilly, South Wales and studied English and Philosophy at Trinity College Dublin. He devised and edited Dubliners 100, a short story anthology which was published in 2014 and he is Editor of The Stinging Fly magazine. We Don't Know What We're Doing is his debut short story collection.
Book your ticket for Irish Times Book Club now >>>