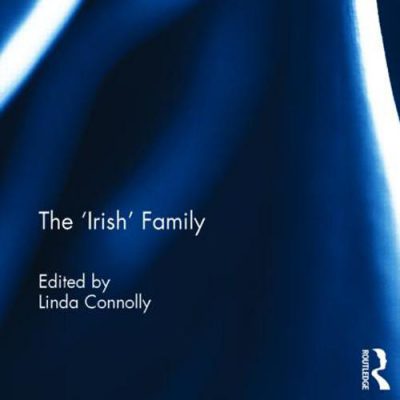 Understanding the Irish Family: Panel Discussions and Book Launch
Info
Date:
January 9, 2015
The Sociological Association of Ireland, www.sociology.ie, is pleased to invite you to half day seminar/panel presentation:
UNDERSTANDING THE 'IRISH' FAMILY:
NEW RESEARCH AND PERSPECTIVES
To register, please click here.
Friday 9 January, 2015 at 2pm
Programme:
2pm WELCOME: Locating 'the Irish Family'?: New Trends and Research Questions
Linda Connolly
2.15pm
PANEL 1: THE CHANGING NATURE OF 'THE FAMILY' IN IRELAND
Marriage, Fertility and Social Class in 20th Century Ireland
Carmel Hannan
The Family in Ireland in the New Millennium
Tony Fahey
Family and the Meaning of Life in Contemporary Ireland
Tom Inglis
3.15pm
PANEL 2: FAMILY, GENDER AND SEXUALITIES
A Premature Farewell to Gender? Young People 'Doing Boy/Girl'
Pat O'Connor
Non-sectarian Mothering in Belfast: the Emotional Quality of Change
Lisa Smyth
Staying Connected: Irish Lesbian and Gay Narratives of Family
Róisín Ryan-Flood
4.15pm
PANEL 3:  INTER GENERATIONAL CHANGE: CHILDREN, YOUNG PEOPLE AND GRANDPARENTS
Continuity and Change in Young Children's Relationships with their Grandparents
Ruth Geraghty, Jane Gray and David Ralph
Children, Cousins and Clans: the Role of Extended Family and Kinship in the Lives of Children in Returning Irish Migrant Families
Caitríona Ní Laoire
___________________________________________________________________
5pm Reception and Launch of The Irish Family, edited by Linda Connolly (London: Routledge, 2015).
Speaker: Dr. Anne Byrne, NUIG
Places are limited for this event.
To register, please click here.
This event is supported by the Department of Sociology, University College Cork