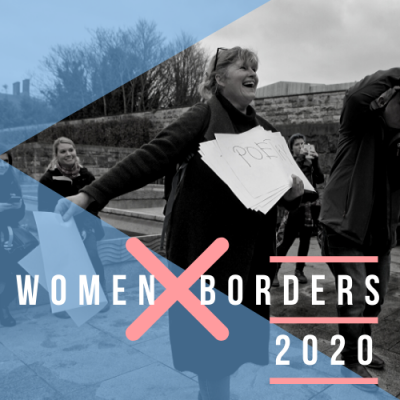 Saturday 7 March 2020
Note: due to space restrictions, this event is not open to the public. 
What does balance mean when it comes to publishing? Across the literature sector, women have been making great strides. Still though, statistics continue to showcase representational inequalities in the industry.
This International Women's Day, the Irish Writers Centre and Women Aloud NI are seeking to counter this cultural hurdle with the return of the award-winning WomenXBorders event. This year, the focus of the day will be on development and networking for women writers across genres, backgrounds and generations.
This event is specifically tailored to help women writers in their professional development journey. We'll have a day-long readathon and a series of 'Mindshift' workshops and panels.
Above all, this event will foster connections between women and encourage professional growth for women writers across north and south.
Panel Discussions & Mindshift Taster Sessions
Access All Areas: Women's Literature [13.15 – 14.30]
What policies and practices are in place to ensure gender parity in publishing; in book-buying and selling; in book publicity and promotions, in Ireland and beyond?
Join Emma Warnock, Publisher at No Alibis Press, Karina Clifford, Dubray Books and Angeline King, writer and member of Women Aloud NI as they suggest positive steps to ensure equality in women's writing careers.
Publishing with a Mission: the Story of Virago and later Champions of Women's Voices [14.45 – 15.45]
What was the social, political and financial climate that impelled Dame Carmen Callil to set up Virago Publishing, 'the first mass-market publisher for 52 per cent of the population – women', in 1973?
With statistics showing that male writers remain over-represented in print, does publishing continue to have a gender issue?
Join Sarah Savitt, Publisher at iconic Virago Publishing in conversation with Emma Warnock, Publisher at newly minted No Alibis Press.
Mindshift Taster Sessions
Sustaining a Flourishing Writing Practice with Anne Tannam [11.15 – 12.00]
Presenting yourself as a Writer with Lisa Harding [13.15 – 14.00]
This is an Irish Writers Centre and Women Aloud NI initiative supported by ACNI.