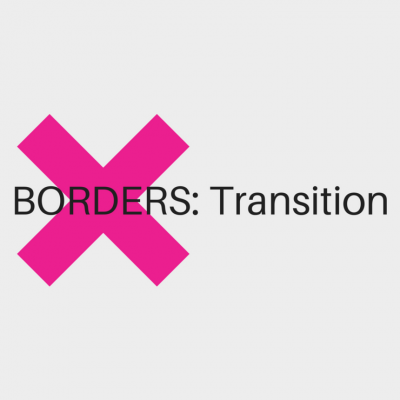 XBorders: Transition 2019 Showcase & launch of The Corridor
Date: Thursday 28 March
The Corridor Launch: 5 pm
XBorders: Transition showcase: 6.30 pm
Location: Irish Writers Centre, Dublin.
We never look at just one thing; we are always looking at the relation between things and ourselves.
John Berger
XBorders: Transition follows on from the success of the initial XBorders project. In September 2018 we invited emerging writers to come together, each developing work that would explore the concept of borders. This year, the writers were asked to focus their work firmly on themes surrounding transition after cross-border resolution. Over the course of five months, 20 writers met with experts in different fields that involve transition in varying forms, and writing including Rory O'Neill (aka Panti Bliss), Professor of Ageing and Health, Assumpta Ryan and managing editor of Blackstaff Press, Patsy Horton. Throughout the process they were mentored and guided by Maria McManus.
The event will be welcomed by Lord Mayor of Dublin City, Nial Ring.
The Corridor Launch:
Part of the showcase event is the official launch of the the corridor/XBorders collaboration publication, which presents new and unpublished pieces from writers representing all three XBorders projects: XBorders, XBorders: Accord and XBorders: Transition. The interdisciplinary, discursive project the corridor from Dundalk explores the topic of borders and their political, social and cultural consequences through public talks, screenings and artistic presentations. The aim of the collaboration publication is to reflect on the meaning of borders and how literature and art can help to overcome these – in the widest sense. The visual framework to the pieces from the three XBorders project will be provided by Louth artist Ciarán Dunbar from his 'Diesel' series.
We're delighted that our special guest for the launch is Brian Keenan.
XBorders is an Irish Writers Centre initiative supported by the Arts Council of Northern Ireland and the Arts Council of Ireland.