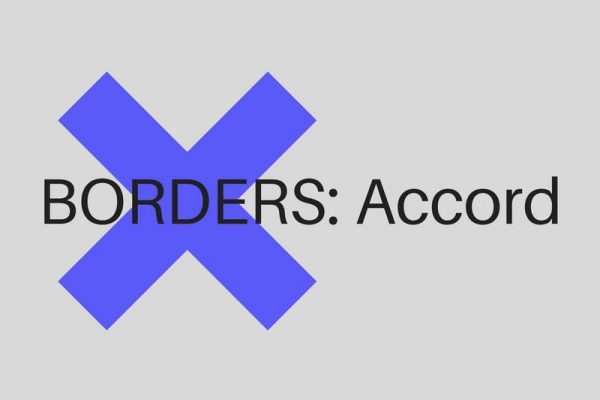 10 January, 2018
XBorders: Accord Participants Announced
We are delighted to announce the selected participants of the 2018 XBorders: Accord project.
On foot of the exceptional success of the inaugural XBorders project in 2017, we will be continuing the project in 2018 as XBorders:Accord. As with last year's project, ways of seeing and thinking about borders, their potential for art, and in particular, writing, will be explored. In 2018 the project will focus on ways of addressing conflict through various conflict-resolution means, such as negotiation, mediation, peace-building and political discourse towards building an accord. The notion of borders may be loosely interpreted in the act of writing, and can reflect inter-personal as well as concrete boundaries.
The participants of XBorders have been selected. 
Sue Divin
Maeve O'Lynn
James Patterson
Marie O'Halloran
Marcel Krueger
Therese Kieran
Susanne Stich
Eli Davies
R.M. Clarke
Rory Duffy
Chandrika Narayanan-Mohan
Fionn Murray
Orla McAlinden
Jessamine O Connor
Guy Le Jeune
Jane Robinson
Dominique Cleary
Sarah O'Brien
Kate Ennals
Adam Trodd
Over the next four months the participants will be working with conflict and mediation experts David Landy and Michael Doherty as well as editor Patsy Horton of Blackstaff Press and facilitator Maria McManus.