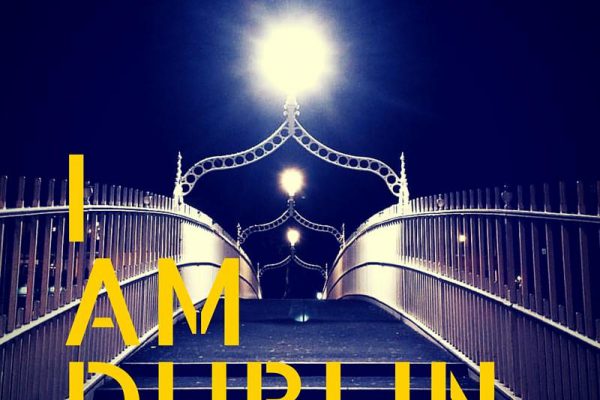 07 April, 2016
I Am Dublin: For the birds by Gavin Corbett
Our flash fiction competition 'I am Dublin' during the Five Lamps Festival showcased emerging writers and established writers including Gavin Corbett & Paula McGrath.
We have shared the winning entries on our blog and are delighted to be able to share the stories of Paula and Gavin with you as well. Below is Gavin's story.  
For the birds 
Gavin Corbett
I'm a romantic, I suppose. I like the shine of the granite and I like the stories. I like BTs' bed linen for the softness, that's my indulgence, and I like that I'll never see the inside of Fitzwilliam Square. I'm a Dublin man. I used to believe that one day Maura's ring would turn up. Every little squit of doo-doo I'd look for that diamond. The other week, even, in Marks's rooftop café, I was sitting there with my coffee and my pastry, and a seagull was knocking on the glass, trying to get to me. He was trying to say something. You're the little gurrier, I said.
I used to believe the ring would just turn up, that's the truth. Maybe I still do. There's hope yet, and there's always hope. It can happen. Things turn up. Some drugs turned up in my shore once, flushed down from Mountjoy prison. But as I say, I'm a romantic, and that's just foul. But I got a reward.
No; I said to Pat once, your sister will come back to me one day, and it'll be her ring. That's how she'll come back. 'Yeah,' he said, and I changed the subject, or so Pat thought. I spoke about seagulls. Pat thinks I'm a weirdo. He's from Dungarvan, like Maura was, all the Roches; – culchies.
I said there were so many seagulls in the city, that they lived their whole lives here without ever going to sea. Why do you think that is, I said? I said I'd heard it was because of the smell of fish in the air.
Pat said, 'Fish? But there's no fish in Dublin. There's not  even a fishmonger. It's because of the rubbish is all it is. Dublin's filthy. The seagulls love the dirt.'
But then I heard there was fish in Guinness. And isn't the air of Dublin saturated with Guinness? Can't I smell it when the barley's roasting? And I'm a human, I have a bad sense of smell. Can you imagine what a seagull smells?
I say I heard this but I was actually reading it in an article. They were writing about it because Diageo are taking the fish out of Guinness.  Vegetarians putting pressure on Diageo. Diageo, I tell you. Vegetarians. Good night, I said.